Find out why Barcelona is the place to be, what you need to know to settle into the city and how TBS Education can help you with your student life so you can get the most out of your time here, both academically and socially.
Barcelona, a city for study and work
Get to know a modern, cosmopolitan and active city that's full of opportunities:
Best university city in Spain (QS, 2022)
The city with the best foreign investment strategy (fDi, 2023).
2nd startup hub preferred by founders from UE countries to create a startup (ACCIÓ, 2023).
Venue of the Mobile World Congress and one of Europe's major business tourism capitals (Convention Bureau, 2021).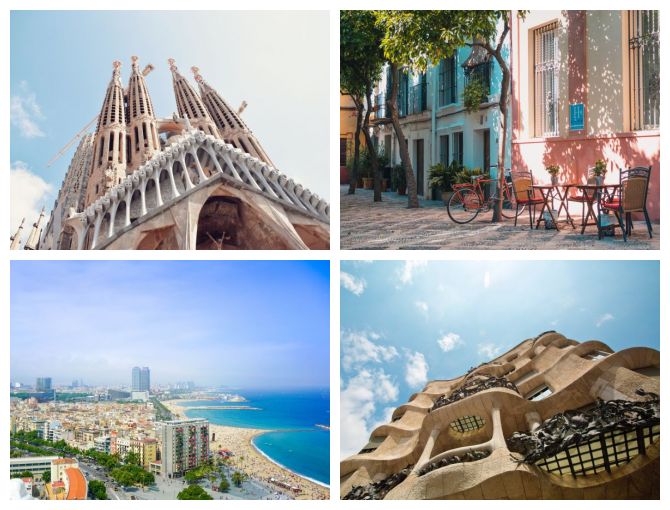 18ºC on average: Winters in Barcelona are mild while the summers are warm.
80% sunny: Barcelona's weather is predominantly sunny with little rain.
4.2 km of beaches: The city has seven beaches, ten minutes from the center.
2,000+ years: More than 2,000 years of history have left their mark on the city.
1.6 M population: Barcelona has 1.6 million inhabitants, 18% of whom are foreigners.
2,022+ startups: Barcelona has one of the most developed startup ecosystems.
---
How much does it cost to live in Barcelona?
At the following link you can check the cost of living and day-to-day necessities in the Catalan capital: