Career opportunities
Study business in a different way
The TBS Bachelor in Management program focuses on TBS students' employability and is designed to ensure TBS international business school graduates' immediate integration into the workforce.
What do our graduates do?
In Toulouse, 40% of Bachelor graduates enter the working world and 60% continue studying.
In Barcelona, 51% of Bachelor graduates enter the working world and 49% continue studying.
Of the Bachelor graduates who decide to continue their education, 55% study for a master's degree, while the rest opt for other types of qualifications. Of the Bachelor graduates who begin seeking employment, 95% find work within six months of graduation.
EXAMPLES OF FIRST POSITIONS*
Junior Business Developer
Export Assistant Manager
Digital Account Manager
Marketing Assistant
Junior Key Account Manager
Sales Area Manager
Sales and Events Coordinator
Junior Credit Controller
Marketing Project Manager
Visual Merchandising and Store Design
*Data extracted from the average of the surveys conducted with the last 5 years of graduates on the Toulouse and Barcelona campuses.
Employability
The recognition of the Bachelor in Management qualification from TBS as a specialized business management degree enables our graduates to find suitable employment quickly or apply to Master's Degrees anywhere around the world.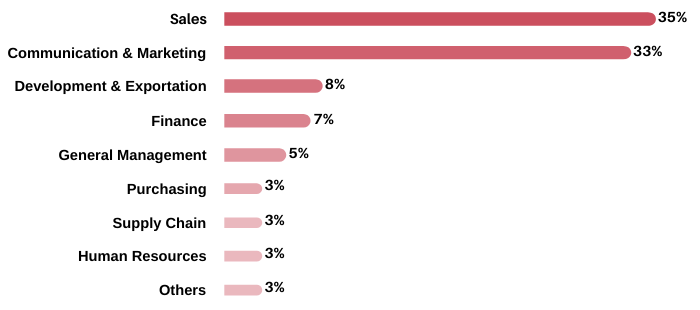 First position salary
*
54% of employed graduates earn between 25,000 and 35,000 euros per year for their first role.
31% of employed graduates earn between 20,000 and 25,000 euros per year for their first role.
The remaining 15% command a salary that is lower or higher than the stated amounts.
*Employability data extracted from the survey conducted on 2017 Barcelona campus graduates.
More information on our Bachelor of Business
All the information that you may need to complete your application in our Bachelor in Management or our Masters in business (enlace a masters degree) is displayed on this website, but if you need any help do not hesitate to contact our Admissions department.
---
---
---
---
---
---
---
Program News
When: May, 13th at 4 pm (Barcelona time) How: Zoom link Language: English Duration: 1 hour Campus: TBS in Barcelona If you want to learn more about our Bachelor in Management, do not miss out on our online information session! The Admission team will be presenting for approximately one hour about the following: TBS introduction Program content Admission process Fees & funding Q&A […]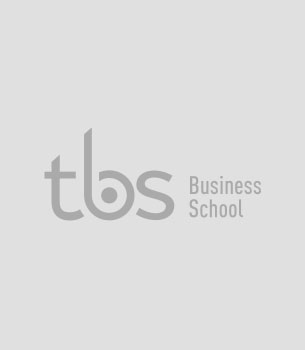 Do you have doubts about student visas, accommodation, or the procedures you have to carry out to come to TBS in Barcelona?