The MSc Fashion & Luxury Marketing takes place over 3 terms. Thus, during the 1st term, you will learn the Marketing Foundations and familiarize yourself with the Fashion & Luxury industries. Moreover, you will participate in a Team Business Challenge that will offer you an immersive business learning experience.
In the 2nd term, you will be able to go deep into the different marketing & communication strategies that Fashion and Luxury firms currently implement. Finally, you will work on a Company Consulting Project to put into practice what you have learned in class.
In the 3rd term of the MSc Fashion & Luxury Marketing program, you will embark on a Study Trip to broaden your international horizons. In addition, you will need to work on your Master's Dissertation, supported by the TBS faculty. Finally, you will have the chance to undertake a 4-to-6 month internship in a renowned national or international company.
Throughout the whole Master in Fashion & Luxury Marketing program, you will benefit from the Soft Skills Certificate. Moreover, you will have some complementary activities that will help towards better professional integration:
Meet-ups with Fashion & Luxury Professionals
Field Visits
Optional Language Course
---
---
*Non-contractual information. Courses are subject to change every academic year.
Marketing Foundations
This academic block is divided into 5 modules, designed to provide you with sound fundamentals in luxury marketing, fashion marketing, and both Fashion & Luxury industries.
Marketing Intelligence & Research
You will learn to systematically gather and analyze qualitative and quantitative data about issues relating to products and services. This module is intended to understand the process that links firms and customers through information. The goal is to identify and assess how changing elements of the marketing mix will have an impact on customers and their behavior.
Market Research
Big Data & Business Analytics
Marketing Arithmetic: Data Analysis for Marketing Decisions
Strategic Business Management
The convergence of technologies and the rapid changes in competitive environments have made it increasingly difficult for firms to compete and innovate by themselves. In this context, firms need to specialize while at the same time collaborating with other firms to complement their resources and skills. The main goal of this module is to understand how firms design business and marketing strategies to create value and uplift customer experience. This master's in luxury management will equip you with all the professional skills that you will need in order to make successful decisions in the fashion and luxury industries.
Business & Marketing Strategy
Brand Strategy & Brand Equity
Finance Controlling & Value-Based Management
CRM & Customer Experience Management
Integrated Marketing & Communications
Learn to communicate strong value propositions and drive customer engagement.
Communication Theory & Strategy
Integrated Communications Mix
Digital Communications
Managing a 360º Communication Plan & Related Budget
International Business Development
This module will provide you with a comprehensive understanding of the business opportunities offered by international markets for luxury brands. Moreover, you will get prepared to address the challenges of tomorrow in this increasingly competitive and global luxury industry.
Business Ethics & Sustainability/Circular Economy
Marketing Case: International Business Development on the Chinese Market
Business Simulation in the Fashion & Luxury Industries
Practical Workshop: Innovation & Product Development
Research Methods & Fundamentals Business Skills I
This module will provide you with valuable research and business-qualified skills to achieve remarkable performance in today's industries.
Introduction to Academic Research Methodology in Marketing
Marketing Research in Practice
IT Skills (Excel, Photoshop, iMovie, etc.)
Leadership Project & Change Management
Marketing in the Fashion & Luxury Industries
This academic block is divided into 4 modules based around the integration of marketing into the Fashion & Luxury Goods sector. The 2nd term of the MSc Fashion & Luxury Marketing program includes the following contents.
Understanding Luxury Markets & Consumers
You will build an in-depth knowledge of International Fashion & Luxury Markets and will better understand luxury customers, their motivations, and their behaviors. You will also gain insights into how companies are adapting their business strategies in order to respond to this new generation of global customers, more demanding, digital-savvy, and experience-oriented.
History of Luxury
Business Models & Strategies in the Fashion & Luxury Industry
Luxury Consumer Behavior
Implementing Marketing Strategies
In this module, you will learn how to implement a marketing strategy through the different variables of the marketing mix and how to develop and control an operational marketing plan. It is a practical approach through a marketing project based on the real challenges of a firm operating in the Fashion & Luxury industry.
Value Propositions for Fashion & Luxury Brands
Brand & Marketing Mix Management in Fashion & Luxury Markets
B2C Marketing Project
You will get an overview of the various selective retail networks. Furthermore, you will understand the pillars to leverage retail network performances and deliver an outstanding omnichannel customer experience.
Business Negotiations & Purchasing
Sales Management in the Luxury Industry
Selective Retail Management & Omni-channel Strategy
Research Methods & Fundamental Business Skills II
Kick-Starting your professional project in the Luxury & Fashion industry.
Team Business Challenge
Move to action and join the operational mission of the MSc Fashion & Luxury Marketing program. Through this eminently practical team business challenge, you will design an action plan to drive customer engagement for a partner brand operating in the Fashion & Luxury industries. With it, you will gain an in-depth understanding of the brand's DNA and analyze its touchpoints with the customer.
To guide customer engagement and brand loyalty, you will be in charge of building a 360º plan that will include:
Value proposal & branding
Social networks
Brand's website & online customer experience
Brand content
Retail activation & experience
Company Consulting Mission (SESAME)
You will become a consultant during a two-week, real-life, transversal, consultancy assignment!
A TBS partner company will submit a topical strategic issue to the class in a letter of engagement.
With support from TBS professors, students will work on a strategic diagnosis to analyze the company's competitive position. Finally, they will propose strategic and operational recommendations to meet the challenges faced by the company.
This hands-on project will allow you to put into practice the skills and knowledge you have obtained during your MSc program.
Below are some examples of TBS partner companies that have collaborated with students in previous years:
Aerospace Valley
Airbus
Cap Gemini
Comtesse du Barry
Continental Automotive
EY
Hilti
Mars Petfoods
Motorola
Thalès
Rockwell & Collins
Study Trip: expand your horizons
You will embark on a 4-day Study Trip to one of the top fashion & luxury hubs, such as Paris, Milan, or London. This field trip will allow you to discover and explore the ins and outs of the industry while connecting with what you have learned in class.
Activities will include guided visits, workshops, and talks with industry executives that will allow you to gain insights into some of the most iconic luxury brands and concept stores. In addition, you will discover the collections of the greatest designers.
The MSc Fashion & Luxury Marketing program offers you this unique opportunity to see diverse business practices and cultural contexts in action. Moreover, flight tickets and accommodation are included in the program's tuition fee.
Soft Skills Certificate
During this module of the MSc Fashion & Luxury Marketing program, you will develop your management and leadership abilities in terms of people and behavioral skills that will help you effectively manage your career in the fashion and luxury industry. This certificate related to the luxury and fashion master was designed by 26 professors together with leadership and management professionals, in collaboration with TBS Career Services.
Management & Leadership Skills
In this subject, you will acquire 9 key skills to lead teams and manage your professional career:
Personal Skills
Self-awareness
Communicating effectively
Lifelong learning
Leadership & Management
Building an inspiring vision
Leading teams
Responsible decision-making
Relational Impact
Managing interpersonal relationships
Building trust and well-being at work
Influencing effectively
This subject, run by TBS Career Services, will help you reveal your talent and make choices in line with your deep aspirations.
Over the course of several lectures, workshops, individual tests, and coaching sessions, a specialist will support you from the start and help you find the right internship or job.
Coaching: We will help you reflect on your skills, strengths, and areas for improvement. Through personality tests and individual coaching, we will link your self-knowledge with your ambitions and career choices while you study our masters in luxury and brand management.
Personal Branding: You will participate in workshops to build your CV and e-portfolio to best highlight your experiences and skills for future employers.
Complementary activities
Meet-ups with Fashion & Luxury Professionals
The job world lands directly on the MSc Fashion & Luxury Marketing program with sector professionals who will explain to you in person their experience in the fashion and luxury industries. Through these meetings, you will have the unique opportunity to find out how to get a similar job, how their day-to-day is like, what the average salary is, and, of course, clear out all the doubts you may have about their professions.
These professional meet-ups are designed as an open window to explore job opportunities and the different trajectories to succeed in the industries. In previous academic years, these were some of the profiles* that participated in the Meet-ups:
Product Development Manager at Chanel
Buyer at Net à Porter
Marketing director at Cartier (United Kingdom)
*Each year, profiles and companies are subject to change according to the students' interests and the professionals' availability.
To reinforce experiential learnings, you and your classmates will conduct visits to discover retail concepts stores and explore brands' omnichannel, and customer experience strategies. Field visits will give you a first-hand experience of how the fashion and luxury industries work.
Make the most of your time in Barcelona by learning Spanish. We offer you the opportunity to take a 40-hour language course for beginners, included in the master's tuition fee.
If you are planning to undertake your internship in Spain, speaking Spanish would be a highly valuable asset as most of the companies would expect you to be fluent in this language. That is why we encourage you to benefit from this opportunity.
The course's timetable is embedded in your MSc Fashion & Luxury Marketing so that you can combine it with the program's classes and activities. However, it does not provide you with ECTS credits. Finally, please consider that we require a minimum of 8 students registered to offer each language course.
Master's Dissertation
You will be asked to write an individual dissertation on a current marketing issue in the fashion & luxury industries from an academic or professional perspective. You will be making a contribution to the study, analysis, formalization, and abstraction of the identified issue. The write-up should reflect the following:
Motivation: Justifying the choice of the research problem or issue
Resourcefulness: Ability to start and conceptualize a piece of research
Creativity & common sense: Demonstration of a structured and logical methodology
Cross-functionality: Demonstration of a multidimensional approach to problem-solving
Submitting a suitable master's thesis is a compulsory requirement for graduation.
Optional Internship
You will have the chance to work as an intern at a national or international company over a 4-to-6-month period. This internship is not a mandatory condition for graduation in any of our MSc programs: MSc Fashion & Luxury Marketing, MSc Sustainable Financial Management with Data Analytics, MSc Marketing Management, MSc Tourism & Hospitality Management, MSc Digital Transformation & Business Innovation, and MSc International Business.
However, TBS encourages you to undertake an internship to supplement your training with professional experience in the fashion & luxury industries, as it would help towards better professional integration.
How do I find an internship?
TBS Career Services will help you develop your skills and provide you with the professional tools you need to find the best internship to fit your career goals. You will also be provided with personalized coaching to get the most out of your internship experience.
Take into account that finding an internship can be a complex exercise that requires perseverance, autonomy, and initiative. This individual project, which you will help prepare for during the Career Services workshops, will allow you to boost your employability and becomes an essential part of the MSc Fashion & Luxury Marketing program.
In previous academic years, our MSc students have interned in the following companies and organizations: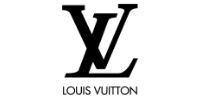 Qualification obtained
Once students have completed their studies, they will obtain the MSc Fashion & Luxury Marketing private degree*, awarded by TBS Education. The corresponding diploma will be awarded in October of the graduation year.

*Private degrees, also known as in-house degrees, are qualifications awarded by a private educational institution, such as TBS Education, rather than a government or public university.
More information