The Masters in Management follows a broad core curriculum on business management studies, enhanced by a structured series of elective options, serving as a springboard to leadership.
Going beyond a simple choice of options, you are able to structure your projects around visible learning paths that bring added value to your professional expertise.
YEAR 1 – Management Insights
---
YEAR 2 – Professional Specialization
---
*Non-contractual information. Courses are subject to change every academic year.
Gap year
Optionally, you can take a gap year between Year 1 and Year 2. This stage is designed to put into practice what you learned in Year 1 and redefine your choices for Year 2.
Moreover, you will have the chance to take a year-long internship and a semester abroad at a TBS partner university among which you can count on some of the best business schools in Europe.
Double degree
Alternatively, you can choose to spend Year 2 at one of TBS's partner universities. In this case, you would be eligible to obtain 2 degrees: TBS Master in Management and an MSc or MBA from the corresponding partner university.
Academic content
Fundamentals of Management
In this block, you will acquire a solid base of business management studies. The following subjects are available at both Toulouse and Barcelona campuses and they are fully taught in English.
Business Analytics
Corporate Finance
Financial Analysis
Human Resources Management
Operations Management
Strategic Management
This 4-week block will provide you with an introduction to the functional areas of a business. You will need to choose one of the following courses according to your professional goals.
Keep in mind that flags indicate the language of instruction.
| | |
| --- | --- |
| Financial Management | |
| Marketing | |
| | |
| --- | --- |
| Consulting | |
| Entrepreneurship | |
| Finance | |
| Financial Information & Management Control | |
| Human Resources | |
| International Business | |
| Marketing | |
| Supply Chain & Purchasing Management | |
In the second block, you will learn about the trends and challenges of today's business world from an international perspective. You will need to choose one of the following courses:
| | |
| --- | --- |
| Digital Transformation | |
| International Business in Latin America | |
| Big Data | |
| Sustainable Business | |
| | |
| --- | --- |
| Business Models in Emerging Economies: Africa and MENA region | |
| | |
| | |
| --- | --- |
| Management-related Courses | |
You need to choose one Specialization Path among more than 20 options available, which are divided into the business management studies listed below.
Your choice will determine which additional MSc degree you will be awarded.
Aeronautics & Aerospace
Arts & Culture
Audit & Controlling
Business Analytics, Artificial Intelligence & Big Data Management
Business, Strategy & Management
Human Resources
Finance
Marketing
Luxury Industry & Tourism
Sustainable Purchasing & Supply Chain
You will need to write an individual dissertation on a current management issue from an academic or professional perspective. By doing so, you will contribute to the study, analysis, formalization, and abstraction of the issue in question. The dissertation should include the following:
Motivation: Justifying your choice of the research issue
Resourcefulness: Ability to start and plan a research article
Creativity & common sense: Showing a structured and logical methodology
Cross-functionality: Demonstrating a multidimensional approach to problem-solving
You must submit a suitable master's thesis to graduate.
You cannot learn business only in the classroom, and that is why at the TBS Master in Management not only will you be able to apply your learning through our hands-on training methodology, but you will also master your skills in real companies.
This master's program includes 2 curricular internships in national or international companies.
3-month internship – Year 1
6-month internship – Year 2*
*This internship must be related to the Professional Specialization you have chosen.
Internship Assessment
The 6-month internship that takes place during Year 2 of our Master in Management program will be evaluated as follow:
Oral Presentation
You will have to detail your experiences and what you have learned during the internship period. Both the company supervisor and your TBS tutor will assess your presentation.
Internship Dissertation
You must produce a mandatory professional research paper that must be drawn up according to the precise procedures specified by TBS, with the help of an instruction guide and writing aids.
How to find your internship?
Our Career Starter Service will help you develop skills and provide you with professional tools to find the most suitable internship to fit your career goals. They also offer a personalized coaching service to ensure that you get the most out of your internship experience.
Looking for an internship may be a complex exercise that requires perseverance, autonomy, and initiative. This individual work for which you will be prepared during the Career Services workshops is also part of your learning and an important process that allows you to improve your employability.
In previous years, our Masters in Management students have interned in some of the following companies and organizations: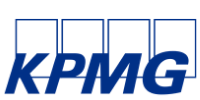 Qualification obtained
Once students have completed their studies, they will obtain the Master in Management official degree, awarded by the French Ministry of Education. The corresponding diploma will be awarded in October of the graduation year.
More information on the Master in Management