Your education goes way beyond just classes. Learn more about the services that you can benefit from on the Barcelona campus so you can take full advantage of your time at TBS Education and achieve all your goals.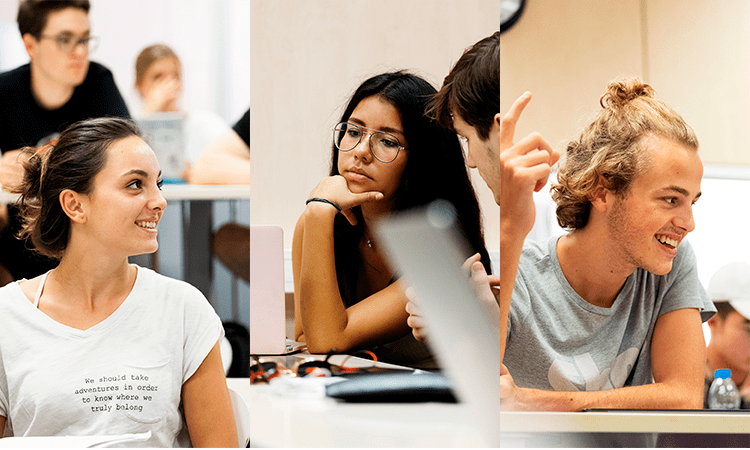 Library
"The only thing you absolutely have to know, is the location of the library" – Albert Einstein.
In the TBS Barcelona library you will find specialized material on business, economics and commerce. You can take out books, use the study area or reserve a work room.
TBS Faculty
With 8 permanent professors and other collaborators who contribute to the training of students, TBS in Barcelona can be proud of having an eclectic, heterogeneous body of teachers prepared to drive the pedagogical innovation of a school in constant change.
Career Services
The Career Services department will be with you throughout your study program to help you develop your professional career. It will help you find internships, assign you a coach for personalized monitoring, give you tools to develop your intrapersonal skills and provide career guidance.
Business Starter
TBS is the place to be for entrepreneurs! Do you have an idea for a business? The Business Starter service will help you to develop your business plan by placing tools, workspaces and mentoring at your fingertips.
Accommodation
Hostels, residences, online agencies … find on our page dedicated to accommodation in Barcelona your future home in the city.
Administrative procedures
In this section you will find a compilation of the most common steps you will find when you come to study at the Barcelona campus of TBS Education.
Personal advisor
Sometimes we have to endure difficult circumstances that can have an impact on our state of mind or our academic performance. At TBS, you can rely on a professional for guidance and advice if you need a little extra help to keep you progressing optimally.
Student Association
Join TBS WAY, the student association of the TBS Barcelona campus, and take full advantage of your time in Barcelona. TBS WAY organizes training activities such as workshops and talks, as well as leisure activities, parties and outings so you can get to know more of your fellow TBS students and enjoy the city.