The proposals of the Digital Transformation students of the 2019-2020 academic year are starting to be put into practice. Pact for an inclusive, innovative, healthy, and sustainable Covadonga 2030 is the name of the project in which TBS students participated through the Digital Consultancy Project, a collaboration between the consulting company Everis and TBS.
The Sportsfluent project will represent TBS in the semi-finals of the Babson Collaborative Global Student Challenge. What is this project about?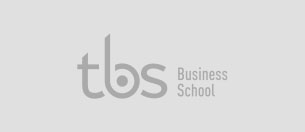 A project formulated by students who took Digital Transformation in 2018 is transforming the city of Sabadell.
The professor from the Barcelona business school has won the 'Oscar' of case studies with an essay on the celebration of the 100th anniversary of a pastry shop in Provence, France. TBS in Barcelona is the only institution in Spain to take part in this competition.
(Anti) social networks is the title of the fifth UNIR debate of the course, a debate to address the issue of fake news and the role of the media. The session took place yesterday with the participation of Maria Luisa Cárdenas Rica, professor and doctor in communication.
Given the situation with the COVID-19 pandemic, the TBS campus in Barcelona has taken a series of measures in terms of capacity, hygiene, and collective responsibility that are set out below. The current study mode at TBS in Barcelona is a hybrid format, with face-to-face students and others who attend classes remotely. Such steps are […]
and on social media
Why in TBS?
Ranking

Of the business schools with the triple crown.

International

Collaboration

Partner universities around the world.

Students

Students in the Barcelona campus.