Are you a school counsellor who is seeking higher education options for your students?
At TBS in Barcelona, undergraduate, master's degree and summer courses are delivered using an international and practical approach. TBS trains the business sector's future talent through internationally recognized qualifications.
What makes the TBS in Barcelona campus so appealing? The friendly treatment and personalized monitoring of our students; a large number of international students and the companionship of the school to ensure optimal integration; the rigor and academic excellence of TBS Education as well as the quality of life and entertainment that the city of Barcelona offers.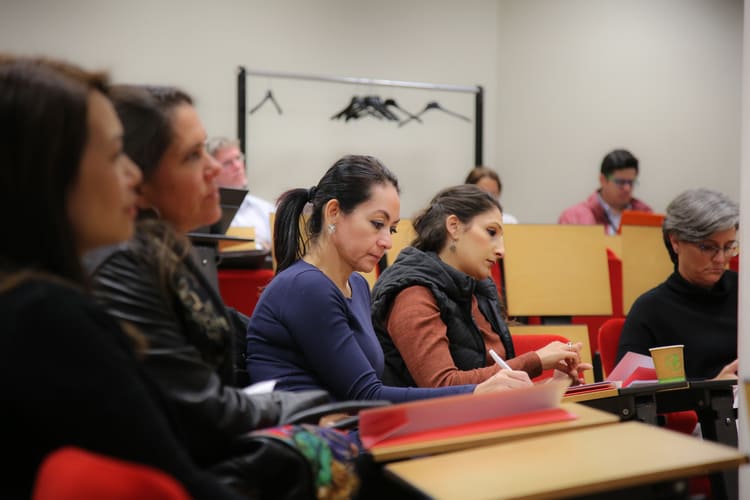 The educational quality of TBS Education is certified by the three major accreditations – AMBA, EQUIS and AACSB – as well as its inclusion in both the French and international rankings. If you are a career advisor at a High School or agency, do not hesitate to contact the admissions team so they can provide you with all the information and materials you require in a personalized way.
TBS programs
Do you want to get to know the school first hand?
We invite you to register for one of the free annual events that TBS Education organizes for career advisors and representatives.
Re-Think Counselling Fly In: For college counselors at high schools
An annual event aimed at college counselors around the world. Get to know the TBS Education campuses in Spain and France along with their programs, and take part in a workshop specially designed for career advisors.
Don't miss the 2021 virtual edition, learn more about the event by clicking the button below:
Individual visits to the campus
If you are planning to come to Barcelona and you would like to visit us, do not hesitate in contacting us: we will be happy to organize a personalized visit.

Do you want TBS to visit your secondary education center?
Do you think a visit from a TBS representative could be beneficial for your students? Our representatives visit secondary education centers around the world. Students and their parents can participate in these interactive sessions to discover the school. If you are interested in organizing a visit, do not hesitate to contact us.
Useful information
Testimonials
Silvia Moreno
"Being able to get to know the university and communicate with the students to find out what they like most has been incredible in the Fly-In event, and above all, attending classes provides a better impression of what TBS as an institution wants to project in terms of business administration education and its implications."