The MSc Sustainable Financial Management with Data Analytics takes place over 3 terms. Thus, during the 1st term, you will learn concepts such as financial analysis, control, and performance management along with the most advanced digital analysis techniques in the field, within the Professional Expertise framework.
In the 2nd term, you will be equipped with the skills needed to develop a financial strategy and analyze the effects of international corporate governance from a sustainable perspective. At that time of the Professional Expertise, the program includes a complete course that prepares you for the ESG Investing exam, provided by the CFA Institute.
Finally, in the 3rd term, you will need to work on your Master's Dissertation, supported by the TBS faculty. Additionally, you will have the chance to undertake a 4-to-6-month internship in a renowned national or international company. At TBS Education, both in masters and bachelor's degrees, internships teach our students how to face real challenges in well-known companies.
Throughout the whole course, you will also benefit from the Soft Skills Certificate and our Optional Language Course.
---
---
*Non-contractual information. Courses are subject to change every academic year.
1st term
In order to get to know the content program of this Master of Science in finance, you must know that the first term is divided into 5 modules, designed to provide you with sound fundamentals in financial management & control.
Financial Reporting, Analysis & Modeling
At the end of this unit, you will be able to perform a comprehensive financial analysis of the domestic or international business using accounting information, and analysis tools.
International Corporate Accounting
Business & Financial Statement Analysis
Financial Modeling
Management Accounting & Control for Sustainability
In this unit, you will have learned how to design, use and monitor the accounting management tools needed to carry out the strategic sustainable aims of the company.
Sustainable Management Accounting
Performance Management
Accounting Information Systems
During this unit, you will learn how to handle the latest developments and software in data analytics and database design.
Python Programming
Quantitative Data Analysis with R
Machine Learning for Finance using Python
Advanced Performance Management
At the end of this unit, you will have learned how to select and apply strategic management accounting techniques in different local and global business contexts to contribute to the planning control and evaluation of the performance of an organization and its strategic and operational development.
Investment Performance Evaluation with Python
Strategic Performance Management in SMEs/Scale-Ups
Performance Evaluation & Corporate Failure
Research Methods in Accounting & Finance I
This module will provide you with an overview of research methods in international financial management and control, and introduce you to academic writing through interactive workshops.
Qualitative Research in Sustainable Accounting & Finance
Quantitative Research in Sustainable Accounting & Finance
2nd term
This period is divided into 4 modules, based around the development of a financial strategy and the understanding of international corporate governance from a sustainable perspective.
Sustainable Financial Strategy
By the end of this module, you will be able to understand and implement key financial strategic decisions.
Mergers, Acquisitions & Private Equity
Capital Structure & Sustainable Firm Value
ESG Investing
Financial Management & Auditing
During this module, you will learn to set up tools to make short-term financial decisions in order to maximize long-term value and efficiently manage risks.
Cash Management
Risk Management & Sustainable Return
Operational Auditing
Corporate Governance & Sustainability
This module will equip you with the skills needed to analyze the determinants and understand the effects of international corporate governance practices on corporate finance issues.
International Corporate Governance
Boards Duties & Business Ethics
Sustainability & Integrated Reporting
Research Methods in Accounting & Finance II
Research Proposal Design & Writing
Company Consulting Mission (SESAME)
You will have the chance to try out your consulting skills during a two-week, real-life, transversal consultancy assignment!
Your class will receive a letter of engagement on a topical strategic issue from a TBS partner company.
With the help of TBS lecturers, students will work out a strategy to analyze the company's competition and positioning. After a discussion, they will put forward strategic and operational recommendations to respond to the issues facing the company.
This practical task will allow you to put the skills and knowledge you have learned during your program into action.
Some of the TBS partner companies that have worked with students in previous years include:
Allianz
Deloitte
EY
HSBC
ING
KPMG
Mazars
PWC
ESG Investing Module
Prepare yourself for the CFA Institute exam in ESG Investing and develop a change-making mindset with a 20-hour module, delivered online by CFA professors, in the 2nd semester of the program. It will give you the knowledge to manage investments with a focus on integrating environmental, social, and governance factors while preparing to take the new official CFA test.
The 6 best students in the module will obtain a scholarship to take the official exam, valued at 675 American dollars.
Soft Skills Certificate
This subject will help you develop the management, leadership, and professional skills you need to enhance your relational and behavioral abilities required to make the most of your career in sustainable financial management.
This certificate is the result of a collaboration between 26 lecturers and professionals in leadership and management, in conjunction with TBS Career Starter.
Management & Leadership Skills
This module will provide you with 9 key skills to lead teams and manage your professional career:
Personal Skills
Self-awareness
Effective communication
Lifelong learning
Leadership & Management
Creating an inspiring vision
Leading teams
Responsible decision-making
Relational Impact
Managing interpersonal relations
Building trust and well-being in the workplace
Effective influencing
TBS Career Starter offers this module inside the program content of the MSc finance to help you reveal your hidden talents and make the right decisions to move towards your deepest aspirations.
Over the course of lectures, workshops, individual tests, and coaching sessions, experts will help you start your career, ask the right questions, and identify the best internship or job for you.
Coaching: We will help you uncover your skills, strengths, and areas for improvement. Using personality tests and individual coaching, we will combine your self-knowledge with your aspirations and career choices.
Personal Branding: You will take part in workshops to build your CV and e-portfolio to highlight your experiences and skills to future employers.
Optional Language Course
Make the most of your time in Barcelona by learning Spanish. We offer you the opportunity to take a 40-hour language course for beginners, included in the master's tuition fee.
If you are planning to undertake your internship in Spain, speaking Spanish would be a highly valuable asset as most of the companies would expect you to be fluent in this language. That is why we encourage you to benefit from this opportunity.
The course's timetable is embedded in your MSc International Financial Management & Control so that you can combine it with the program's classes and activities. However, it does not provide you with ECTS credits. Finally, please consider that we require a minimum of 8 students registered to offer each language course.
Master's Dissertation
As part of the course, you will write an individual dissertation on a current financial management issue from an academic or professional perspective. This thesis will contribute towards the study, analysis, formalization, and abstraction of the topic in question. The essay must include the following aspects:
Motivation: A justification of your choice of the research issue
Resourcefulness: The ability to write and prepare a research article
Creativity & common sense: A structured and logical methodology
Cross-functionality: Having a multidimensional approach to solving problems
A suitable master's thesis is a requirement for graduation.
Optional Internship
You will be given the chance to work as an intern at a company in Spain or abroad over a period of 4 to 6 months. You do not need to complete an internship in order to graduate.
Nonetheless, TBS encourages you to complete an internship to supplement your education with professional experience in sustainable financial management, as it would help towards better professional integration.
TBS Career Starter will offer you support to develop your skills, as well as give you professional tools to find the right internship to suit your career. You will receive individual coaching to ensure you make the most of your internship.
It can be difficult to find an internship as it requires perseverance, autonomy, and initiative. You will receive support during the Career Starter workshops, which will help you boost your employability on your internship search.
How to find your internship?
In previous academic years, students from master's programs have completed internships with some of the following companies and organizations: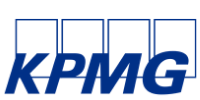 Qualification obtained
Once students have completed their studies, they will obtain the MSc Sustainable Financial Management & Control with Data Analytics private degree*, awarded by TBS Education. The corresponding diploma will be awarded in October of the graduation year.

* Private degrees, also known as in-house degrees, are qualifications awarded by a private educational institution, such as TBS Education, rather than a government or public university.
More information