What would happen if all the food that is thrown out was reused?
published on 28.05.18
Innovative food recycling experiments have been a success in Europe, managing to curb, reduce and raise awareness of food wastage.
Each year, 262,000 tonnes of food is thrown away in Catalonia. In stark contrast to this, a silent hunger exists: many people do not have access to certain foods because they lack the required financial resources. But, what would happen if all the food that is thrown out was reused? The DeBonProfit day, which was held on Wednesday at Pompeu Fabra University, illustrated the huge potential of food recycling.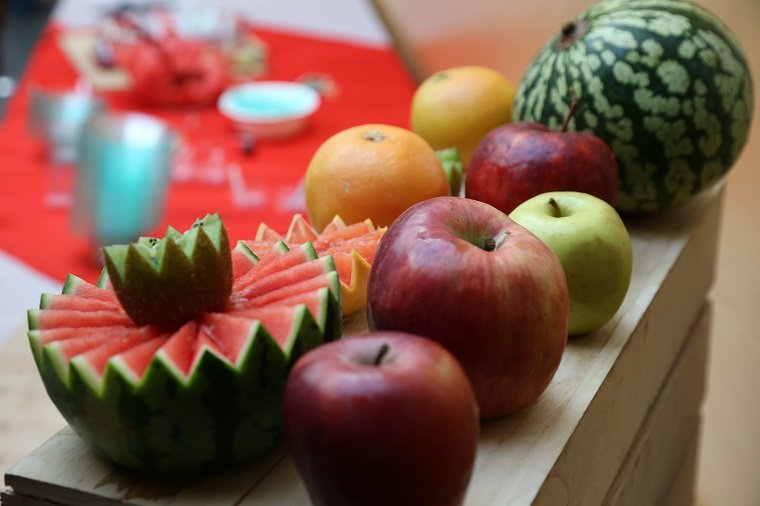 Adam Smith or 'pay what you want'
"I don't feed poor people. I feed anyone who wants to eat." This quote succinctly encapsulates Adam Smith's Real Junk Food Project .
Adam is a chef who is very sensitive to food wastage, so much so that he quit his job in an Australian restaurant to revolutionise the food scene in his home city of Leeds.
He achieved this by opening a "pay what you want" café: a small establishment that collects discarded food and recycles it to create dishes for its visitors. The café is open to everyone: diners can pay their bills with money, with skills or with time. This is how the establishment was able to replace its electrical system and the furniture inside the café. The concept behind this venture is being open to everyone, which prevents stigmatisation. It was so successful in Leeds that there are now 63 identical establishments throughout the United Kingdom.
Adam Smith has provided food for 38,954 people since December 2013, and in addition to the 63 cafés, he has also opened 7 supermarkets that offer all manner of recycled products free of charge.
Wefood versus the tyranny of aesthetics
Picture two bottles of ketchup: one has a torn label and the other is flawless. Which one do you buy? This survey was conducted by members of Wefood in Denmark. All the respondents stated that, without a doubt, they would choose the more attractive bottle. But there was also another question: what if the bottle with the torn label was priced at €0.50 and the other at €2.00, which one would you purchase? At which point the answer changed.
This is the guiding principle of the Wefood supermarket, which sells "ugly" products that would typically be thrown away at a discount of between 50% and 70% of the recommended price. Through this method, they are able to save 700,000 tonnes of food produced in Denmark from being wasted each year.
LeO, sustainable support for families
In 2009, Caritas Vienna launched a supermarket called LeO. Its customers pay €3.60 and in return, they receive 14 kg of food with a value of between €25 and €30. They have 16 distribution centres that open once a week, all of which are located in the parishes. Two of the organisation's social workers are also available on these days to provide free advice.
The food that is on sale is provided by over 150 companies and private individuals, which makes it reused food. The objective of LeO, according to its director Eva Schwaiger, is to provide people with access to their basic needs and, at the same time, create a place where they are welcome and can seek help.
And where do we go from here?
The presentation of these innovative projects served to demonstrate Catalonia's huge potential in the fight against food wastage. The day's organisers encapsulated all of these proposals in a future project: a supermarket that sells all types of food products, which everyone has access to, while offering low prices and employing people who have difficulties accessing the labour market.
The proposal is still awaiting financial assessment but has already united 6 social organisations (Caritas, Rezer, Fundació Formació i Treball, Nutrition Without Borders, Daleph and Banc de Recursos) to consider a change to the food model.
Published by Cáritas Diocesana de Barcelona
TBS Barcelona, a university with a heart
As a business school in Barcelona, TBS collaborates with Càritas Barcelona within its programme Universities with a Heart. Both the NGO and the school believe in the need to train students beyond the academic field: "It is also about making their human side grow, reinforcing the values that will later govern their professional performance," says Caritas in its programme.
The blog of TBS Barcelona, Esencial Blog, disseminates pieces of news provided by Càritas about social issues as part of the awareness actions of the programme Universities with a Heart.
---
Tags: