The trends that will define the future of digital marketing
published on 07.11.19
The new year is fast approaching, so you should make sure that you are up to date on the innovations and new trends set to dominate 2020. Like many other areas, the digital marketing sector has experienced constant evolution over recent years, thanks in part to the introduction of new technologies. Major corporations are already researching ways to continue developing their online strategies to enhance their position in an increasingly competitive world.
At TBS Education, we want to help you to secure a bright and promising future, so we pinpointed 5 of the major digital marketing trends that have been predicted for the coming decade. You need to be one step ahead of the future, so listen up!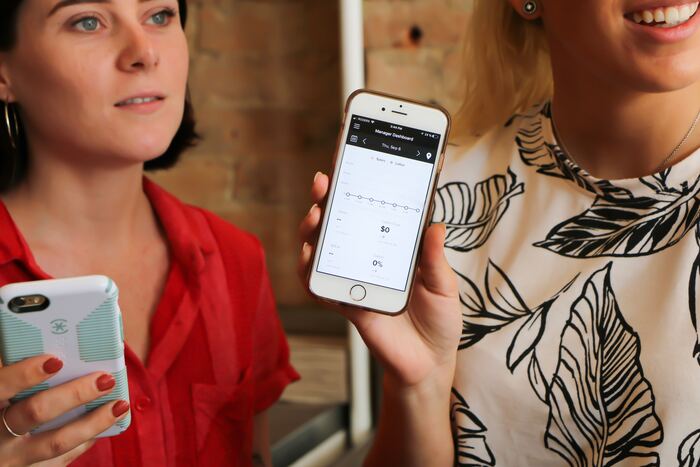 Personalised and familiar treatment
Mass advertising is going out of fashion as companies opt for an increasingly personalised service. We no longer speak of unidirectional messages which are aimed and lodged in the minds of users through radio or television, but messages that can be replicated in real time thanks to connectivity and direct contact with the brand. We could even call it "face-to-face" treatment, even though it is conducted through phone screens. Social networks are the new commercial arena and companies are fully aware of this.
In addition, the quantity of user-related information that is available to today's businesses enables them to create campaigns that are personalised to the consumer and come closer to their preferences and needs. This is made possible by increasingly sophisticated and accurate data collection and processing programs.
Ultimately, the key is putting the customer at the centre of decisions, knowing their needs, listening to their opinions and understanding their purchasing habits and behaviours. To ensure that communication is successful, many experts recommend using messaging channels that were once reserved for personal communication, such as Messenger or WhatsApp. The Telegram and Signal apps are also on the rise.
Advances in artificial intelligence have also led to the development of chatbots: software designed to carry out functions without the help of humans. Chatbots have the ability to conduct real-time conversations with customers in a completely personalised fashion.
Voice Searches
Also on the increase are voice searches: faster searches which also facilitate faster answers. And in a society where time is an increasingly limited resource, companies must try to save as many of their customers' precious seconds as possible. In essence, make their lives easier.
To accomplish this, experts recommend creating semantic phrases, those that are designed in a spoken rather than a written form, to produce a conversational and friendlier tone. It is also a good idea to choose questions that respond to users' enquiries, similar to a typical FAQ page.
An indicator that is showing us this change in trends relates to smart speakers. These electronic devices are increasingly common in Spanish homes and those across the world. Although they are generally used for other functions, such as playing a specific song or switching off the lights, don't rule them out for facilitating purchases in the very near future.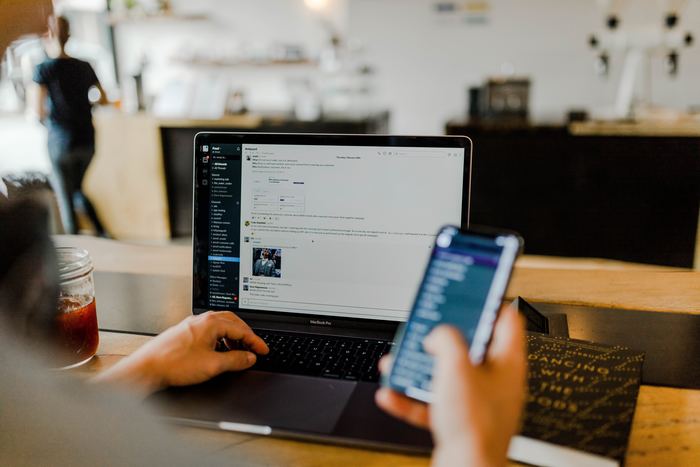 Audiovisual content
The consumption of audiovisual content can also show us the trajectory of the future of digital marketing. In the same vein as voice searches, lack of time also means that consumers are finding it increasingly hard to finish reading an article, let alone a book.
Podcasts and videos are gaining momentum. They can be listened to on the journey to work, on public transport, while cooking or even taking a shower. Undoubtedly, Spotify and YouTube are among the platforms with the most audiovisual content, but social networks such as Facebook, Instagram and Twitter are also good places to upload this type of content.
Their userbases are ever-increasing, so it is a good idea to design your brand's content in an audiovisual way; comment on posts, interviews and news in your sector through podcasts; or produce video ads to secure more and higher quality interaction and attention from your consumers. In fact, brands are increasingly using this format to communicate; they find it more attractive as the qualities of a product or service can be described and presented directly to the consumer.
Social networks as a meeting place
It is clear that social networks are an indispensable tool for positioning yourself as a brand, as they represent a shop window for advertising directly to customers. Indeed, according to the 2019 Annual Study of Social Networks in Spain, 55% of users declared that they had searched for information about products or services on these types of platforms before making a purchase. Evidently, we are talking about a new platform for marketing.
Instagram and Facebook are an obvious example of how to capitalise on this space. With the emergence of stories, ads can take on a whole new personality as they are no longer so irritating and intrusive. Users are only a click away from skipping ads, but the message still hits their retinas.
Furthermore, brands can create posts through which users can purchase products. Via a promotional image or video, the customer can be redirected to the main site for the product or service and make a purchase there. These are widely known as shoppable posts and many social networks already offer this functionality.

Influencers
Seeing famous faces on television or hearing a legendary voice on the radio promoting a product or service has been one of the most effective marketing techniques throughout the history of advertising. People recognise the celebrity, they consider them to be influential and respected and, as a result, they also develop the same belief about the product being promoted. It is not something new, but a growing number of brands are leveraging the image of new influencers to spread their ideas across social media.
There are many types of influencers, who are typically measured by their number of followers. But it is not essential to link the brand to an individual with a following in the millions, sometimes more people can be reached if you specify the audience you are targeting. For example, collaborating with a YouTube channel that is relevant to your sector is always a good strategy. The videos lend credibility to your message and bring it closer to the consumer because they see it alongside someone that they follow every day. No matter the formula, a presence in the digital world is key for continuing to position yourself in 2020.
---
Tags: business|digital marketing|trends