The best companies to work for in 2019
published on 08.11.19
A good salary is one of the main reasons for someone deciding to accept a new position. But there are many others that can ultimately tip the balance, and sometimes even outweigh the money. A good working environment, work-life balance, flexible hours and opportunities for professional growth are just a few, and many companies are aware of the importance of including them in their corporate culture.
Best Workplaces Ranking
Great Place to Work is a consultancy that helps companies to implement a business and organisational culture that enables them to accomplish their strategic objectives and get ahead of the competition. Essentially, their role is to assess and certify companies that have transformed into pleasant places to work and those that share admirable values.
Each year, the consultancy prepares the Best Workplaces Ranking at both a global and national level, based on the included companies' high levels of trust and the best practices they employ in their organisational culture. Employees are asked to rate and evaluate the company they work for according to what they do and do not like about their roles and give reasons why. Internally, the Human Resources departments of each company also answer questions about the strengths and weaknesses of their corporate culture.
The best companies in Spain
The top 3 best companies to work for according to the 2019 Spanish ranking are major insurance firm MAPFRE, which comes first on the list, followed by IKEA and Atento, from the customer relations services sector. All these companies have a workforce comprised of more than 5,000 employees. Of the companies with between 501 and 5,000 employees, pharmaceutical company Lilly, food manufacturer Mars and human resources company Randstad are notable.
Also featured in the ranking are smaller companies like technology firm Cisco Systems; the SAS Institute, an information technology developer; and Ecoembes, an environmental organisation that promotes sustainability. These three respectively take the top spots on the podium for the most highly rated companies with 50 to 500 employees.
Other companies that made it into the ranking include DKV Seguros, Adecco, Calidad Pascual, Rastreator, Reale Seguros, American Express, Stryker and LG Electronics.
Everything comes down to a good work environment
All companies that earn a place on this type of ranking share a set of characteristics that allow them to stand out above the competition. A salary that is fair and proportionate to the work performed is often the main reason that comes to mind, but it is not what employees value most. The opportunity to strike a good balance between work and family life is one of the reasons that stand out most. Programmes which promote this are a pillar for these companies and they include flexible working hours, total freedom to choose schedules and the ability to work from home.
In this regard, it is essential for companies to recognise effort and dedication. Correcting workers when they make mistakes is essential, as long as it is always done respectfully and with constructive criticism, but it is equally critical to praise them for their contributions when work is performed well. So it is also important to nurture the talent and creativity of employees, in the same way that social and cultural diversity is encouraged in the workforce.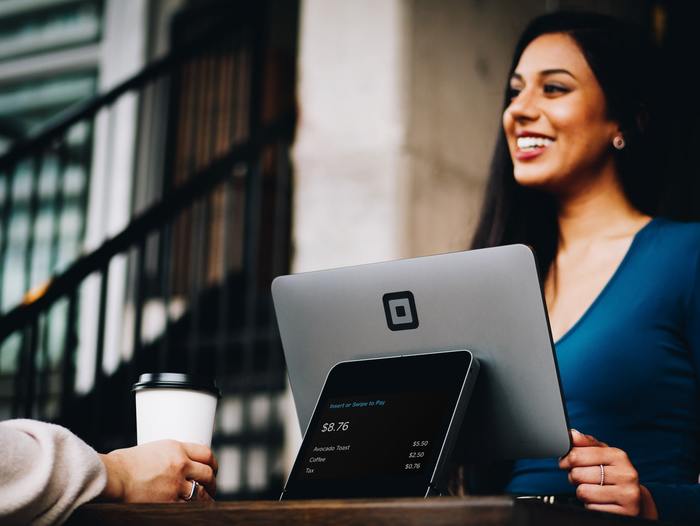 Training and internal promotion as fundamental pillars
Job security is typically a major concern for any employee. For everyone, knowing that you are going to have a job next month, and the month after that, instils a sense of peace and tranquillity. That is why job security is another of the points that are valued in the ranking. Employees will work better and be more involved with the company if they are not feeling the pressure of looming redundancy.
Many companies strive to constantly train their teams. This has become essential in a world where the competition makes giant leaps forward, as ongoing training enables workers to be more efficient and improve their skills. In addition, if employees know that their work will be rewarded and that they can move up the ranks at the company, they will work harder and more happily. A commitment to internal promotion creates benefits that can be felt by both the employee and the company, which reaps the rewards of the efforts of its workers.
The space is also important
Although it doesn't make an appearance in this ranking, Google is another company that incorporates these values into its corporate culture. And if this technology giant is known for anything, without doubt it's the creativity of its offices. Google's workspaces boast hammocks, a free cafeteria service, games rooms, massage therapists and even gyms. For Google, the arrangement of the spaces is key to curating a relaxed work environment, which translates into happy and productive employees.
You don't have to travel to Silicon Valley to find these types of offices. Like Google, Facebook also runs creative workspaces across the world. This American social media services company has offices on the Paseo de la Castellana in the Spanish capital of Madrid. According to the brand, the space was designed "to combine pleasing design with great functionality", in keeping with the company's philosophy.
The Facebook building features artworks on its walls, informal meeting rooms that are reminiscent of Madrid's terraces, spacious open-plan floors, a kitchen area and chairs for massages or video games.
---
Tags: Best Workplaces Ranking|business|Top Companies