The 8 unmissable trade fairs of 2020 (II)
published on 17.02.20
A few days ago we brought you a selection of this year's most important trade fairs and conferences related to the world of business and industry. Today, and after the recent cancellation of the Mobile World Congress, the main technological event of the year, we present you the business events that will be held during the rest of the year. So that you don't miss a single date. Stay tuned!
BIZBARCELONA is positioned as a platform for SMEs and entrepreneurs where they can find solutions, offer products or services, and create businesses opportunities. The 2019 event welcomed more than 13,500 visitors and 16,000 attendees, ranging from non-professionals such as students and entrepreneurs, to a more expert audience including SME managers, freelancers and startup founders.
The platform also promotes a Finance Marketplace that provides the opportunity to network and participate in investment rounds with business angels, venture capital funds and private investors, among others. On top of that, it has hosted 80 exhibitors and 130 conferences with 240 speakers.
The event has approximately 50 service and orientation spots where experts and technicians answer questions from attendees; specific activities focused on exports, business transmission and the social economy; and BIZFRANCHISES, an opportunity to expand franchises in Catalonia that stimulates an increase in potential customers.
Barcelona Meeting Point (BMP) is the most important real estate exhibition in Spain. This time around, the event will be celebrating its 24th year – it was founded in 1996 by Consorci de la Zona Franca de Barcelona – of exhibitions related to innovation and real estate trends. It is open to both the general public and professional visitors, and last year it gathered more than 16,800 attendees and 3,799 professionals. It also welcomes participation from 280 companies, 150 speakers, 24 meetings of the Symposium, and representation from 21 countries.
Attendees will have the opportunity to meet with the sector's most important figures, learn about the latest trends and opportunities in the industry and make connections with new investors. It also offers a large portfolio of services and products for personal use or investment: first and second homes, commercial premises, offices, parking, industrial warehouses, plots, detached or semi-detached houses, etc.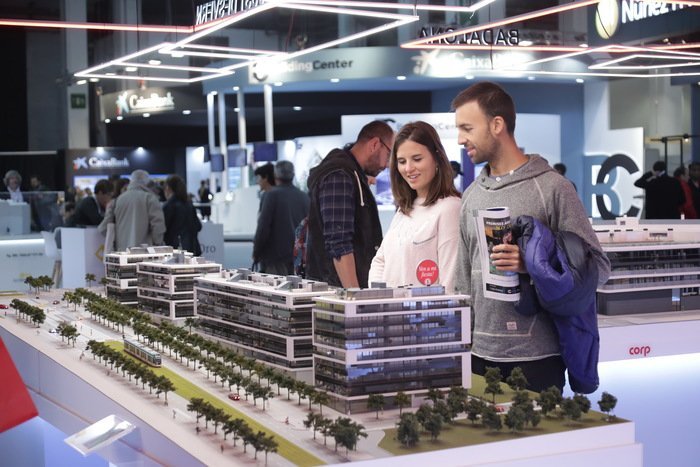 And we must not forget the BMP Startup Connection Hub, an exhibition area for startups to present innovative and disruptive solutions, and where the prize for the best BMP startup is awarded. In 2019, the BMP Congress established four major blocks related to trends and innovation, sustainability and smart cities, Proptech and the Mediterranean Real Estate Forum, a space dedicated to the real estate and urban industry as a fundamental basis for economic development in the Mediterranean region.
Technology will define this year (as well as those to come). The Smart Mobility Congress is an unmissable event for anyone who wants to stay on top of the latest technological advances. At this congress, technology is merged with mobility to present innovative and surprising proposals that aim to reshape urban connections and our cities.
The event, which is held in conjunction with the Smart City Expo World Congress, brings together multi-sector experts and industry professionals: over 400 speakers in more than 123 talks, 1,010 exhibitors, and 24,000 attendees visited the congress held at the Fira de Barcelona venue in 2019.
The last event focused on sustainable, intelligent and shared mobility, as well as public transport and safety in cities. In addition, it is strengthening its commitment to inclusion and proposing debates on how we can build a more just and egalitarian society through the Inclusive & Sharing Cities space.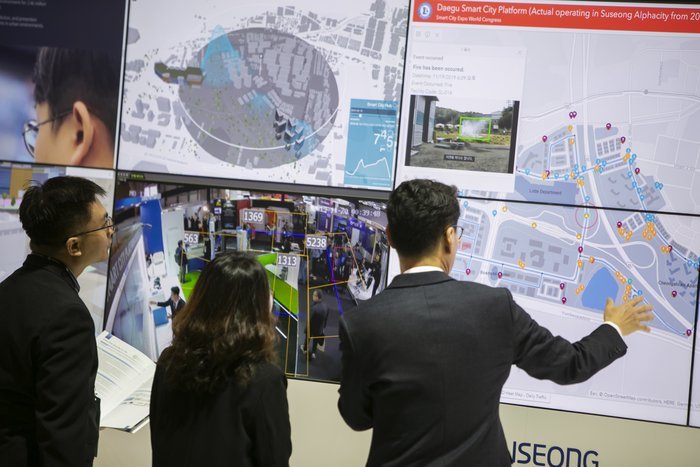 This year the Smart City Expo World Congress will open its doors for the tenth time. In 2019, the event attracted over 1,000 exhibitors from 700 cities and welcomed more than 24,000 attendees to focus on urban innovation. This international event is a great platform for proposals that aim to create a better future for intelligent cities and their residents, where they can share experiences, practices and find new paths.
Everyone from corporate leaders, public representatives and businesspeople, to experts and academics from around the world will gather at this event organised by Fira de Barcelona. The conference is built on the values of "social inclusion, sustainability and empowerment" and is focused on five thematic pillars: digital transformation, urban environment, mobility, governance and finance, and inclusive cities.
The congress boasts a programme featuring 400 international experts, a 45,000-m2 marketplace hosting companies like Amazon, Cisco, Huawei, Microsoft and Seat, and more than ninety talks and workshops focusing on specific challenges. The Smart City Lab will also be there to promote and expand the debate on smart cities. All of this will be under the umbrella of the Towards Zero Waste initiative, with the aim of reducing waste and increasing the efficient use of resources.
To finish off the year, the world's leading business tourism fair will once again be held in Fira de Barcelona's Gran Via exhibition centre. The event hosts meetings and conferences that aim to become the primary gathering point for those at the helm of the incentives, events and meetings sector, while also "inspiring the events world to offer exceptional experiences to their clients."
Last year, the show closed after contributions from more than 3,000 exhibitors and participation from more than 15,500 industry professionals from over 141 countries around the world. The fair boasts innovation and technology areas, as well as education seminars, workshops and other activities. It also includes special areas, such as the Hotel Pavilion, the International Pavilion and the Latam Pavilion, a space dedicated to Latin American products and services.
During the three days of the show, attendees can participate in networking events where they can create new business connections, hold press conferences and attend the IBTM Knowledge programme, which offers educational sessions for professional training.
---
Tags: barcelona|business|business fairs|congress|fairs|Industry|Mobile World Congress|smart city|Smart Mobility Congress|startups|technology