Welcome to the TBS Community
published on 25.09.18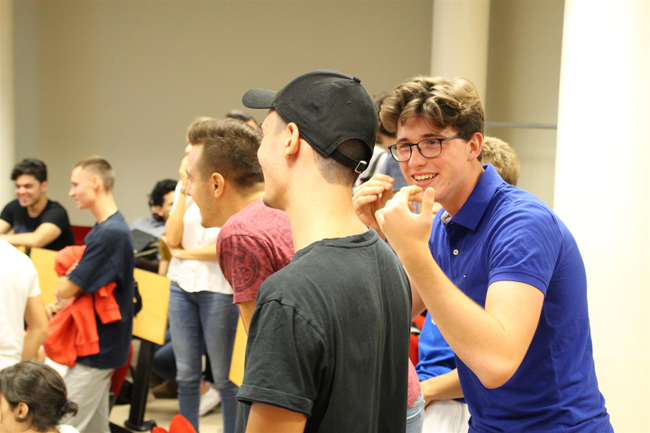 The Welcome Week is a very special moment at TBS Barcelona. It's the start of a three-year adventure for new Bachelor students. It's the emersion into a new culture for exchange students. And for all, it's the forming of new student life and friendships within the TBS community.
During Welcome Week, we aim to propel our students into the Bachelor in Management programme through a range of interactive and engaging activities. Highlights of this year's programme include the gymkhana activity to help them familiarize with the school's surroundings, people, resources and support on hand.
In addition, new students received top tips from our student alumni to maximize their student experience, learned how to become autonomous and discovered new initiatives from current students. We also teamed up with the local authorities to help international students settle in quickly and provided safety guidance for living in Barcelona.
We understand that the transition from high school to higher education can be intimidating for some, so our plagiarism and interactive workshops helped to springboard new students to the next academic level. Our Business Game also gave them a simulation into the business world. Helping them to become business professionals from the start of the course and understand key terminology and business operations.
Finally, we also believe that student life should be fun, so the school's official student association TBS WAY offered a range of social activities. Bringing together both new and current students, Sports Day allowed them to play a range of beach activities whilst finding out the best way to keep fit. Students also had time at the end of the event to reflect over the welcome week at a BBQ gathering.
Looking forward, we hope our new students take all the opportunities ahead of them and from all the team, we wish them a truly warm welcome to TBS.
By Ryan Donno, International Students Coordinator at TBS Barcelona
---
Tags: students|welcome week