The World Happiness Report 2018
published on 03.05.18
The World Happiness Report 2018, ranks 156 countries by their happiness levels, and 117 countries by the happiness of their immigrants, and the main focus of this year's report is on migration within and between countries.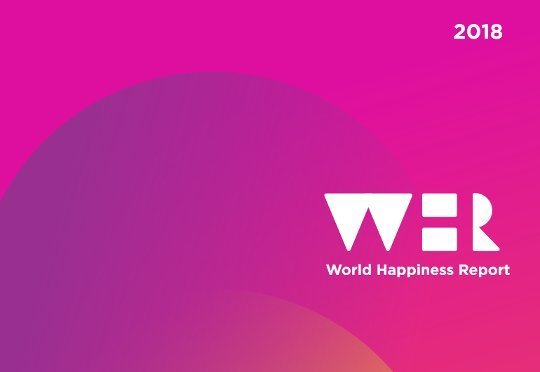 The report includes four chapters on migration, both internal (within-country) and international (cross-country), investigating the happiness of migrants, their families left behind, and others living in the cities and countries receiving migrants.
The World Happiness Report 2018 includes the following chapters:
Happiness and Migration: An Overview, by John Helliwell, Richard Layard and Jeffrey Sachs
International Migration and World Happiness, by John Helliwell, Haifang Huang, Shun Wang and Hugh Shiplett
Do International Migrants Increase their Happiness and that of their Families, by Migrating? by Martijn Hendricks, Martijn Burger, Julie Ray and Neli Esipova
Migration and Happiness in China, by John Knight and Ramani Gunatilaka
Happiness and International Migration in Latin America, by Carol Graham and Milena Nikolova
Happiness in Latin America has Social Foundations, by Mariano Rojas
America's Health Crisis and the Easterlin Paradox, by Jeffrey Sachs
You can read the full report here.
Chus García, TBS Barcelona library manager
---
Tags: America|China|Happiness|Health crisis|Latin America|Migration|World happiness|World Happiness Report 2018