The 5 sectors for success with your startup
published on 10.12.19
Startups made a strong entrance into the business world and they are here to stay. Their presence is on the rise in Spain, with Madrid and Barcelona shaping up as the main poles of attraction. According to the Startup Ecosystem Overview 2019, the latest study from Mobile World Capital, 4,115 new startups were created in 2018. This means that the volume of investment in the sector has grown by 63.7% compared to the previous year. In this regard, Spain is sixth in terms of European countries with the most startups in their employment market.
Obviously the financial crisis has not affected the creativity and abilities of Spanish entrepreneurs, and Catalonia has some of the highest levels of activity and entrepreneurial initiative of any region. In fact, Barcelona is already home to around 1,200 startups which secured a total of 871 million euros of investment in 2018, far surpassing Madrid's total of 342 million euros. The Catalan capital also took the title of third favourite city for launching new startups in 2019. This is backed by the publication of the latest report from the Atomico investment fund, whose CEO was one of the founders of Skype.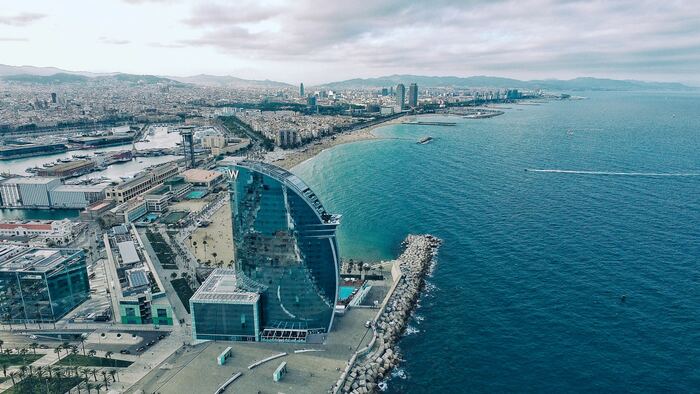 The seeds of the big companies of the future are being planted in multiple and varied sectors. Areas such as commerce, health, mobility and finance have experienced a metamorphosis as a result of the proliferation of startups in recent years. New technologies and the changing consumption habits of new generations have evolved alongside companies during this revolution. In fact, most have digital profiles or operate through a mobile application. Today, we would like to cover the 5 areas which Barcelona startups are increasingly committing to. Make sure you keep track of them!
1. Smart mobility
One sector that is continuing to grow day by day is mobility. An increasing number of companies are working to improve travel around the city or to move forward with the advances and expansion of network-connected electric vehicles. Blablacar, Uber and Cabify are some of the most widely known options for users of this type of application.
But mobility is not just sharing trips by car or other vehicles for hire. Daily deliveries by companies that specialise in distributing products in record time are very much on the rise. Glovo is probably one of these most well-known startups in this sector: originally from Barcelona, this home delivery company has already established itself in 26 markets and over 200 cities. In 2018 alone, it had a turnover of 52.3 million euros.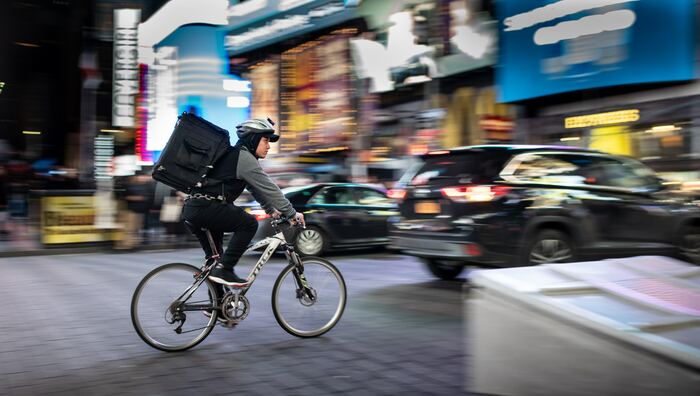 Other options exist which promote mobility in different ways, such as TravelPerk. This startup was also founded in Barcelona in 2016, by Israeli Avi Meir and Salvadoran Javier Suárez. Between them they managed to mould a platform aimed at companies who want to manage their employees' business trips. In just two years, the company was able to secure 17 million euros in financing.
2. Healthtech
The health sector is another area that has truly experienced this revolution. An increasing number of companies – especially insurance and mutual companies – are adapting their mobile applications to monitor health, improve communication with doctors or even remotely diagnose illnesses. Other startups have also exploited unoccupied niches in health technology, offering everything from heart rate measurement and toilets that analyse your urine so you can improve your diet, to apps for diabetics and allergy sufferers.
In Barcelona alone there are around 200 new companies focusing on medical care. In fact, the Catalan capital is making headway with huge steps forward in the healthtech sector. One of the startups at the front of this race is Psious: a mobile application that uses mental health technology in combination with virtual reality to treat anxiety disorders, fears and phobias. Since it was established in 2013, the company has raised 9 million euros.
Rob Surgical is a Barcelona-based company that has revolutionised surgery. Its goal is to develop a robot for high precision surgery which it calls Bitrack. The robot has already practised on animals and artificial bodies under the control of surgeons from Barcelona's Clínic, Vall d'Hebron and Germans Trias university hospitals, among others.

3. Foodtech
Like many other aspects of our day-to-day lives, food has also been influenced by the impact of new technologies and innovative ideas that many entrepreneurs have already made a reality. Online supermarkets, home-cooked meal delivery services, systems that digitise restaurant services… in other words, innovations that bring together technology, leisure and eating.
The Catalan capital is home to the startup Fotawa, which provides affordable, healthy and balanced menus, prepared by renowned chefs and delivered in under 15 minutes. It also has a presence in Madrid and already serves 1,500 customers each month. In 2018, this growth secured a round of financing with a value of 500,000 euros, increasing the overall investment received by the company since it was founded in 2015 to nearly one million euros.
Keatz is another company that burst onto the foodtech scene and, despite being created in Berlin, it is already operating in Barcelona, Madrid and Munich. It is part of the well-known cloud kitchen or ghost kitchen phenomenon: professional kitchen spaces dedicated to preparing meals specifically for home delivery which are operated by different brands, restaurants or companies, irrespective of their origin. Following this model, Keatz prepares and distributes food – in less than 15 minutes – through platforms like Deliveroo, UberEats, JustEat and Glovo.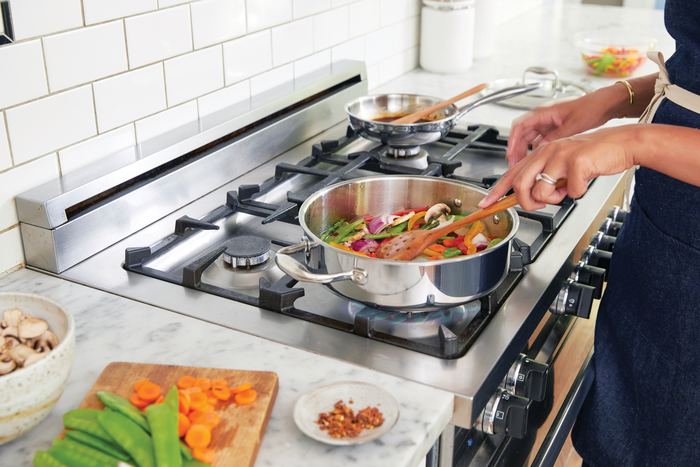 And although it has been running for nearly 10 years now, Ulabox should not be forgotten. The Catalan company, which proclaimed itself to be the 'anti-supermarket', launched its pioneering model for online supermarkets in 2010 and currently fulfils home delivery orders in under an hour. Furthermore, it collaborates with local shops to boost the supply of fresh products. The company provides around 17,000 products from major food and household brands throughout the Barcelona metropolitan area.
4. Fintech
Managing bank accounts and money can often be a bothersome headache. But startups have been launched to act as digital aspirin by transforming financial and investment services through new technologies. Some have already developed applications to improve currency exchange rates or international payments for companies. This is true of Kantox, a Barcelona startup created by TBS Education alumnus Philippe Gelis in 2011. It already has a presence in 70 countries, with more than 3,500 clients in its portfolio. Moreover, it had a turnover of 8 million euros in 2018, 40% higher than 2017.
Services have also been created to help people manage their accounts or create legally valid electronic signatures, such as Signaturit. Their electronic signature solution allows users to send and sign documents online with full legal validity and without the need for premises. This Catalan company managed to secure seven million euros in its 2018 round of financing, and is trusted by companies like Axa, Cuatrecasas, Mediapro, Banco Sabadell and Ricoh.
Without doubt, mobile payment is the most obvious transformation with regard to fintech. Roughly half of the population already use it on their smartphones, via applications that have been developed by the banks themselves to enable users to make purchases with a simple gesture: tapping the device on a point of sale terminal or card machine.

5. Artificial Intelligence
It may seem like the distant future, but an increasing number of companies are already using Artificial Intelligence (AI) in their daily operations. Some experts have already declared it as the next significant wave of technology and, like any changing tide, it will bring new opportunities and innovative businesses with it. Barcelona is home to AutroTrading Factory, a technology startup launched in 2017 with the aim of helping traders, those individuals who buy and sell assets on financial markets for profit. The company provides traders with the computer skills required to create systems that they can then use to operate automatically.
Examples of other startups launched in the Catalan capital include Avatar Cognition, a company that works with Cognitive AI, and Whisbi, which develops software that enables companies to boost sales and attract customers through conversational marketing. With headquarters in Barcelona and its registered office in Madrid, since its creation in 2008, Whisbi has secured millions of euros in financing and has worked with multinationals across the globe, including Vodafone, Toyota and Allianz.
---
Tags: Artificial intelligence|fintech|foodtech|healthtech|riders|smart mobility|startups|startups in Spain