Merry Advertising
published on 27.11.19
It's not carols, shopping, twinkly lights or trees ready to be decorated that mark the beginning of the Christmas campaign – it's advertising.
Without doubt, the two biggest times of the year for the best TV spots are Christmas… and the Super Bowl, in America. Advertising is so important during these festivities that it even managed to alter Santa Claus himself. According to the story, in 1931 Coca-Cola commissioned illustrator Haddon Sundblom to redesign Santa in the company colours. The artist drew a smiley old man with a long white beard, a big belly and red and white clothing; a significant departure from the green colour and religious crosses that defined him at that time. The publicity power of a huge multinational permanently changed the symbol of Christmas around the world.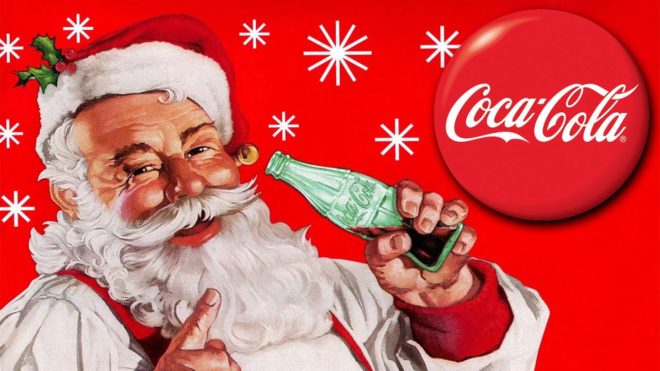 It is true that many companies like to make the most of this occasion to generate brand image by wishing their target audience a happy holiday. Others aim (as usual) to sell a product or promote a service, after all, it is the biggest shopping season of the year. However, the way in which stories are created has been changing Christmas advertising in recent years.
Think big. Create emotion.
Advertising agencies prepare their Christmas campaigns many months in advance (from April to September). Year after year, creative departments strive to show the brand's best side and offer a service that for brands means being in the minds of consumers during this time. Standing out among so much Christmas advertising and sending a clear message is not easy. There's a lot of noise. So how do you achieve it? With originality. What we are looking for, above all, is the uniqueness of the idea. Spots can be touching or funny, cinematic or simple, strange or familiar. It doesn't matter. But many of them share various key elements that make an advert effective.
We can often be watching a video or a short film, and to our surprise it ends up being advertising. That's the art of storytelling, a resource that is commonly used in advertising and is typically linked to branded content. Brands create a story to immerse the consumer in their universe. They are not looking to sell you their product in an obvious way, they are trying to excite you with the values they promote. Are you looking for a good example of storytelling? Edeka broke a big advertising taboo when they put their finger on the pulse of loneliness among the elderly at Christmas. The campaign was an emphatic success: in just 24 hours it surpassed 2.6 million views on YouTube. In this example, the "It's time to go home" claim invites us to consider the importance of spending more time together before it's too late.
The feeling of nostalgia, the warmth of the family gathered around the table, the tears as someone opens a gift, a hug from a loved one we haven't seen for too long… Empathise with the character and the story will touch our hearts. Emotions make the spots memorable and viral.
For a few years now, Spain's most anticipated TV spot has been for the Christmas Lottery. It is the ad that all advertising creatives want to make. Santiago Zannou assumed the role of director in 2014, and told the heart-warming story of a neighbourhood bar owner, Antonio, and one of his regulars, Manuel, and how they shared their fortune.
Communicate the values of the brand
The essence of Christmas. Spots that attempt to convey the "true meaning" of Christmas tend to work well. Values such as family, generosity, connection, friendship and dedication are particularly common to a lot of brands. It is important to follow the difficult path in order to be distinctive and communicate these values in a different way.
A great example of this is the story of a boy who wants to take the opportunity Christmas provides to change his relationship with his older sister. This provides the leitmotif for Mrs Claus receiving a letter and getting down to work. The most Christmas of concepts associated with the Marks & Spencer brand through a highly spectacular and cinematic spot.
Most creative directors will typically end their spots with a packshot (a final shot of the product) and a call-to-action that tells the consumer what they need to do (purchase a product or service). But everything should be more subtle with a Christmas campaign. Wishing the consumer a "Merry Christmas from brand X" is fine and adding a twist is ideal. Christmas is the most opportune moment for companies to generate brand image, even if this does not instantly lead to sales.
The McDonald's Christmas campaign by Leo Burnett London, which carries on the #ReindeerReady theme for the third year running, is an example of a good spot with a well-developed ending. Created with the stop-motion animation technique, we see that the brand has resumed the sale of reindeer treats and carrots during the Christmas season.
Author: Joan Margarit, Marketing and Communication Analyst.
---
Learn more about our MScBrand Management here: