Knowing how to communicate in crisis situations
published on 27.11.19
Let's say it loud and clear: in negative or crisis situations, companies are not ready to communicate. On this basis, it is wise to prepare a communication plan that lets us anticipate events.
In other words, top-notch management is not what is required, prevention is the best tool for managing an adverse situation. It is also true that a crisis should be viewed as an opportunity. For this reason, it is essential for companies and organisations to develop a Crisis Communication Plan or Manual in advance, which can act as a tool that will establish the guidelines to be followed in the face of any adversity. And consequently, in addition to the Manual, the brand should also pre-emptively designate a Crisis Committee to plan who does what and for what reason at all times.
The brand in the face of adversity 
Let's start at the beginning. There are three types of serious situations that a brand may be confronted with:
It's not our fault. Whether by mistake or bad faith, the brand is involved in a situation that doesn't concern it. It is essential to firmly and unwaveringly transfer the responsibility to the corresponding party.
We are partially responsible. If the brand is implicated in a controversy, a clear, informative and transparent version of events must be provided; supported by data, documents and reports that justify starting a debate that the brand can win.
We assume full responsibility. When the brand causes a crisis situation, it must accept that it was wrong, apologise and provide rapid solutions.

What communication strategy should we follow?
The silence strategy. There are managers (and communication consultants at big brands) who think that reacting, denying or clarifying is like adding fuel to the fire. They think it is best not to make a statement and to just allow the target audience to eventually forget the crisis. This is tantamount to expecting a small forest fire to extinguish itself. In other words, a serious communication error that organisations, companies and foundations are still making today.
The transparency strategy. It is always better to be proactive and take action because silence is never cost-effective. It is also consistent to provide information and deliver a robust, irrefutable message that is free of even the slightest ambiguity and is not open to interpretation. In a crisis situation, all brands must convey confidence and act with professionalism; handling timings in advance while never overlooking communication (internal and external) at any time or on any channel. In short, it is essential not to falsify information or lie when a brand is being subjected to the scrutiny of the media, public opinion, employees, etc.
The confession strategy. When the organisations culpability is clear, the message must be solid and avoid arrogance or attacks on third parties. It needs to soften the mistake and explain the reasons behind it. When dramatic situations occur, it is also essential to manage emotions as a central principle, making the brand available to those affected.
Crisis management on social media
Every Crisis Communication Manual must detail how communication with followers and potential clients on social media should be handled. Sometimes, it is social networks themselves that generate crisis communication situations. Others may take place outside of the networks but they act like an amplifier.
According to the IAB's Annual Social Networks Study [SPANISH LINK], 83% of users stated that they follow brands on social media because they "inspire confidence". In addition, the primary motivation for conducting a private conversation with a brand is customer service (68%). Currently, followers receive information, read and interact and what takes place in these social environments affects the company for better or worse. A controversy, an ill-advised tweet or a bad experience going viral can spark a crisis on social media, which will then be transmitted to the rest of the company's departments.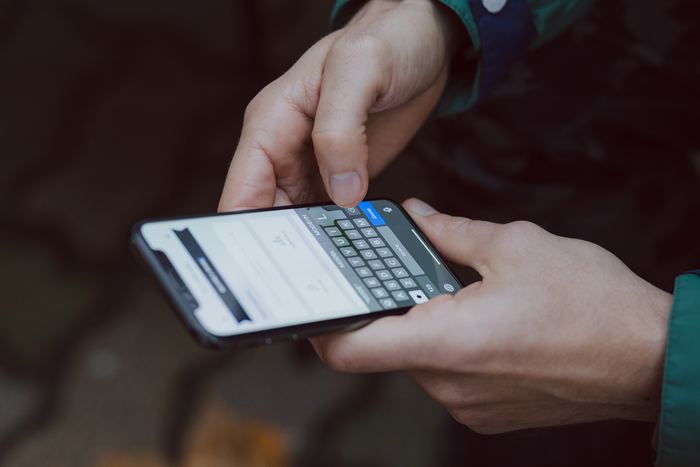 Management of a social media crisis situation has five main phases:
Monitoring: The important thing is to know what is being said, who is saying it and why it is being said.
Identifying the problem/source: if proper monitoring work has been carried out, finding the problem will not be difficult. Determine two factors: the nature of the comment (rumour, fake news, attack, etc.); and the type of user who made it (client, user, troll, etc.). Fulfilling these two requirements will provide us with guidelines on how to act.
Immediate response: manage the conversation with users, identifying influencers and trolls, and giving appropriate responses to each type of comment. Working with pre-defined protocols from the Crisis Communication Manual is strongly recommended.
Responsibility/apology: take responsibility for any errors that may have been made and do so as naturally as possible. Humanising the mistake and issuing a formal apology is typically the ideal solution.
Measurement and recovery: assess the deviation that the brand image has incurred, comparing measurements taken before and after the situation began. Secondly, set out on the road to recovery, defining a clear strategy in terms of communication that will correct the post-crisis deviation, such as the publication of positive brand news.
Author: Joan Margarit, Marketing and Communication Analyst.
---
Learn more about our Bachelor in Management and our Master in Management programs here: