Advertise or die: the Netflix case
published on 23.04.19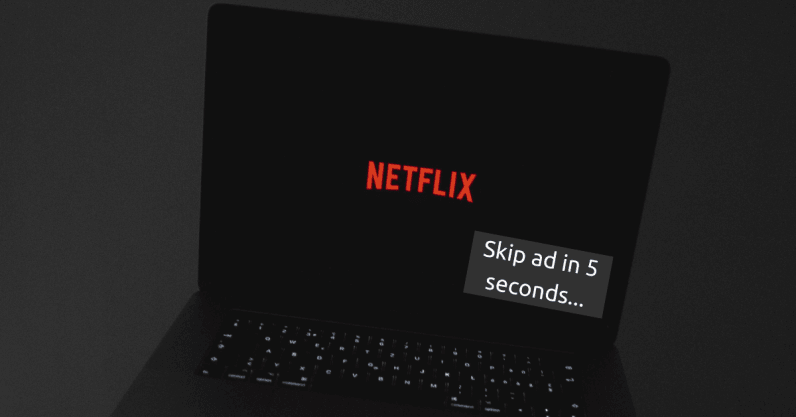 In an ever-changing world, advertising must constantly adapt to the new challenges it faces. In this new market, Netflix is the undisputed audiovisual leader with its own productions, more than 139 million subscribers and over 190 countries worldwide enjoying their series, films and documentaries.
However, there is strong competition from Rakuten TV, HBO and Amazon Prime Video, and an epic battle looms on the horizon with the launches of new alternatives from two big companies, Disney+ and Apple TV+, which will also be offering an OTT service (over-the-top, on-demand content via the internet). And, here too, advertising (and the way streaming advertising will be in the future) will play an important role.
Do subscribers reject advertising?
Netflix began 2019 by raising its prices, which, predictably, was not well received by its subscribers. The company claimed that this increase in fees would help them to produce even more original content, while some of the extra income would go towards repaying the debt they have accrued.
But how does this affect the perception of the brand? According to a poll published in the Streaming Observer, around 1 in 4 American subscribers stated that they may cancel their Netflix subscription due to dissatisfaction with the price increase. 27% might seem significant, but analysts anticipate that only 1–3% of subscriptions will ultimately be cancelled on this basis.
Nevertheless, what is most surprising and revealing about this poll is that the majority of Netflix subscribers would be interested in a discounted version of the service that is supplemented by advertising. And this, on an advertising level, is highly significant for both the streaming service and advertisers.
When asked the question, "What kind of discount would be acceptable for a Netflix with advertising?"
29% said that they would tolerate a version of Netflix with advertising interruptions if they received a 50% discount
13% would accept advertising with a 25% discount to their current payments
8% would concede for a 75% discount
15% of those surveyed stated that Netflix should be totally free if it is financed by advertising
And finally, 35% of subscribers said that they would not tolerate advertisements on Netflix, even if the service was free of charge
Therefore, over half of the Americans surveyed indicated that they would be open to an advertising option in return for lower charges. This perception is radically different from that of almost a year ago, when the company Audience Project conducted a similar survey which indicated that Netflix may lose up to 57% of its subscriber base if the platform incorporated advertising. The paradigm has therefore shifted.
The future is now: targeted advertising
Nowadays, we are searching for new ways to promote products and services. A good example of this is, and will be, interactive advertising that is strongly associated with empowered viewers and new consumption habits. Since the arrival of platforms like Netflix, the relationship of the consumer with what they see on their screens has drastically changed. Now we can choose which content we want to see, and how and when we view it. Many people believe that the presence of an advertisement may be perceived as more intrusive than ever (more than 380 million people worldwide have ad blocking software installed). However, if you succeed in making a "targeted" advertisement that generates a desire to interact, it will make viewers feel more involved in the audiovisual/commercial experience.
This targeted advertising solution broadens the spectrum of advertisers who will buy spaces, while opening the door to segmentation: now advertisements can be customised and targeted at relevant audiences according to their geographical location, interests and motivations. Tests have already been conducted on various outlets such as Hulu and America TV thanks to Google Ad Manager's Dynamic Ad Insertion technology, which can be integrated into the digital signal and combined with segmentation tools, thereby broadening the range of potential advertisers and boosting income
It is true that the platform has already begun testing the water by featuring trailers for its original series between episodes, something that has already irritated some subscribers who are binge watching their favourite shows. But Smita Saran of Netflix has defended this new strategy, "We are testing whether the suggestions that appear between episodes help users to find stories they will enjoy more quickly."
A period of stimulating competition is on the way. There is the possibility that Disney will ultimately purchase Netflix. But it is also possible that the platform does not want to change its leadership and will seek a better strategy to retain its position as the leading brand. In other words, decisions need to be made, such as boosting income with an advertising-based funding source, acquiring more subscribers to facilitate continued growth, and, above all, attracting advertiser brands that are able to communicate bravely and advertise in a personalised way. It is time to choose: advertise or die.
Author: Joan Margarit, Marketing and Communication Analyst
---
Learn more about our MSc Marketing Management here: