Teleworking: A challenge for business
published on 24.03.20
A few days ago, Fortune magazine asserted that "owing to the outbreak in Wuhan, which has been given the name of 'Covid-19', hundreds of thousands of employees in China are working from home, not as a privilege, but as a necessity". And at the same time, thousands of Chinese companies are trying to discover how to continue functioning, in a world that is now virtual, and in quarantine. There is a good way of countering this massive threat to employment: by teleworking.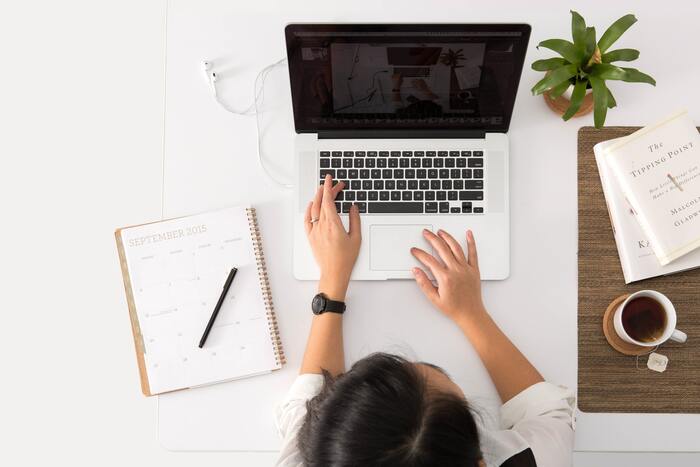 Every company has an obligation to protect the health of its workers, and with the advent of the new coronavirus, more and more companies are seeking responses to the cases detected among their staff, both to prevent more contagion and as a rehearsal for a different way of working in the future. But some organisations are unable to implement teleworking immediately because of the nature of their activities, and there are also many that have been caught off guard. They will need a strategy and a programme which avoid the culture of physical presence, and which foster mobility. Provided that it is not improvised, this method of working from a distance therefore represents an opportunity to retain talent, improve productivity and add value to the company.
Data in the cloud, cybersecurity, remote e-mails, videoconferences… a priori, teleworking is the best gear lever for changing the company to digital systems. A system designed to improve the reconciliation of work and family life, the rationalisation of hours of work and the breaking of the traditional model that is based entirely on presence at the workplace. Before this crisis, 27% of Spanish companies were ready to adopt it. Indeed, large multinationals such as AXA, El Corte Inglés, Vodafone, Telefónica and BBVA have already begun this process of change, gradually applying new protocols for the organisation and planning of work. However, the percentage of organisations that currently promote teleworking is very low. The highest percentages of workers in our area who habitually enjoy working from home are in Denmark (37%), Sweden (33%), the Netherlands (30%) and the United Kingdom (26%). In Spain, 7.4% of employees do so, according to data from a study carried out by the International Labour Organization (ILO). It is important to note that these figures were produced before the pandemic.
If we consider the current information from a business perspective, we conclude that there will certainly not be a great revolution in teleworking, but, instead, a gradual change in forms of professional organisation. It also seems quite probable that many employees will find themselves working from a distance without sufficient planning or coverage on the part of the company. A hurried quarantine that affects employment could be unproductive, and could place the company's cybersecurity in jeopardy.
Teleworkers are also presented with new challenges when trying to perform their daily duties in a safe and secure environment. The ability to organise oneself and to detect the risks involved in offsite working are crucial to the provision of good service and to working productively. In other words, learning to plan, organise, work from a distance and report to one's superiors. We shall see how the advantages and disadvantages of teleworking are two sides of the same coin.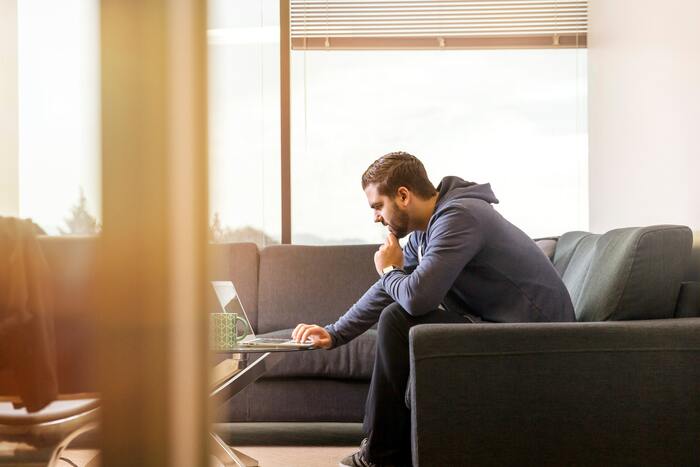 The freedom of working in pyjamas
Autonomy
Many people think that teleworking means being able to work comfortably at home while wearing pyjamas and slippers. But the truth is that what people appreciate the most about this method of working is having the freedom to organise their own hours of work and to have more time for social activities.
No commuting
Every day, we spend a lot of time travelling to and from our place of work. With teleworking, we are instantly connected, we have less stress, we save time and money, and we improve the environment.
Ease of reconciliation
This is the ideal formula for people who want a better way of reconciling their work with their family life. Moreover, teleworking improves the workers' opinion of the company because they know that they will be able to work at home if anything unforeseen occurs (such as an illness of a relative).
Increased productivity
When well organised and sensibly planned, teleworking is highly productive. Employees using this mode of working function much better when the work is by projects and has achievable short-term and long-term objectives.
Reduction of costs
The company can make substantial savings by reducing some of the fixed costs of its infrastructure (rent, consumption of electricity, heating, water, etc.), thus leaving more funds available for variable costs (raw materials, consignments, commissions, etc.).
More talent
High ability knows no frontiers. A company which supports and facilitates teleworking will always be much appreciated because it attracts talent from beyond the confines of its four walls. You no longer need to move house in order to live near your place of work. It is gradually becoming more normal for a company whose head office is in New York to have teleworkers located anywhere in the world.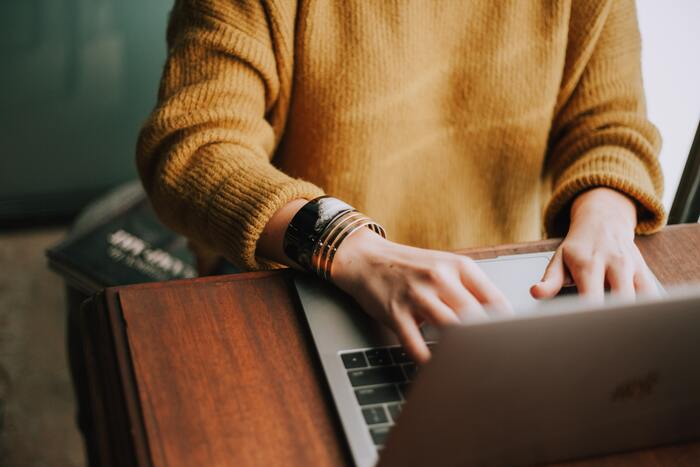 The big pitfalls of teleworking
You can never disconnect
Work and your private life, in the same place. Separating the two worlds can be complicated. The best solution is to reserve a particular area for work, and to observe the same timetable as you do on site.
Productivity falls
You are supposed to be working, but you suddenly remember that you have to wash some clothes, or you prefer to go and eat something from the fridge.  Depending on the kind of activity being done, your productivity can go down because of "temptations". Remember that teleworking is supposed to help you to improve your productivity, gain time and organise your life differently.
You don't feel part of a team
The feeling of a lack of support from the company, and the insecurity of working at a distance and not seeing your colleagues regularly can result in a feeling of not belonging, of being outside the organisation, and thus outside the objectives set by the company. The solitude and the lack of links with colleagues can be a heavy emotional burden on a teleworker. Some advice: chat to them, and use videoconferences.
Additional expenses
Teleworking usually results in savings for the company in heating and electricity, among others. Teleworkers should promptly inform the organisation about their expenditure for these items so that it can be paid by the company.
Author: Joan Margarit, an analyst in Marketing and Communication.
---
Learn more about our MSc Digital Transformation & Business Innovation program here: