Cheers in China!
published on 12.12.18
International Marketing Strategies of Spanish Wine Exporters
Due to the globalization of the wine sector and the increase in competition, multinational enterprises (MNEs) and small and medium-sized enterprises (SMEs) have increased their presence in emerging markets, especially in China.
China is considered a major target because of its rapidly developing wine sector and huge consumption potential. In 2016 China was ranked the world's fifth largest consumer of wine. However, China is a very complex market, where the Guanxi system, based on interpersonal networking, plays an important role and the large psychic distance makes it very difficult for firms to enter the market.
Spain, on the other hand, is recognized as one of the largest wine producers in the world. Its wine sector (generally composed by an important SMEs presence, with only a few yet powerful MNEs) enjoys considerable tradition and international prestige, and it is a key actor in the national economy, culture and gastronomy.
Domestic sales of Spanish wines have suffered from the economic crisis that started in 2007, which has pushed more wineries, and especially SMEs, to look to sell their products abroad. In contrast, most Spanish winemaking MNEs started to internationalize decades ago and already have a solid international presence, as is the case of Freixenet, Torres and Codorníu.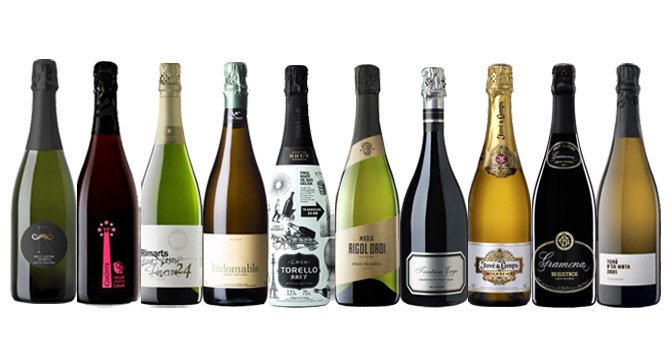 The purpose of our research is to look at the decisions behind the international marketing strategies implemented by Spanish winemaking companies in China and to examine the different external and internal factors impacting these decisions, with particular emphasis on the specific influence of firm size. To do so, we collect primary data through in-depth interviews conducted either with the international marketing responsible or the export manager in charge of the Chinese market. We select companies located in Spain, and specifically in Catalonia, that belong to the cava DO (designation of origin), which accounts for the highest volume of foreign exports in the Spanish wine industry.
Product Standarization for Chinese Market
Our results show that, practically, all the companies standardize their product range, brand, main label and positioning for the Chinese market, and some of them also standardize their distribution channels and the responsibilities of intermediaries.
With regards to adaptation strategies, the companies perform total or near-total adaptations of their back label, retail prices and intermediary rates, while MNEs also adapt their communication budgets, media and tools. Likewise, the companies in the sector are obliged to adapt their back labels, and distribution intermediaries and channels must be adapted to the systems available in China.
Regarding the importance of firm size, the study finds that the human and economic resources of large companies allow them to create local offices or sales subsidiaries in China that permit access to and knowledge of the market, the distribution system, customer preferences and the socio-cultural and legal context. This knowledge enables MNEs to customize their communication and distribution strategies, and also to gain total control of the marketing strategies employed in China and access local Guanxi networks that further facilitate expedited trade and negotiations.
From a business perspective, this study emphasizes that international expansion is a great opportunity to increase sales and profit as well as reduce the risk of operating only in the domestic market. In this regard, China offers especially huge potential. However, the main obstacle that businesses will face in China is the difficulty accessing market information and existing distribution channels, because the required channels and intermediaries are not yet fully developed.
By Diana Filipescu, professor of International Business at TBS Barcelona. This research is part of the doctoral thesis of Noelia Jiménez-Asenjo. It is currently pending publication in International Business Review.
---
Tags: cava|cava in china|exporters|international marketing|spanish wine exporters