Top Companies 2018 ranking published by Linkedin
published on 12.04.18
Linkedin has recently published, by third time, the ranking of the more attractive companies to work in the United States. The results of the ranking Linkedin Top Companies 2018 is based on the opinion and actions of the Linkedin members, and looks at four main pillars: interest in the company, engagement with the company's employees, job demand and employee retention.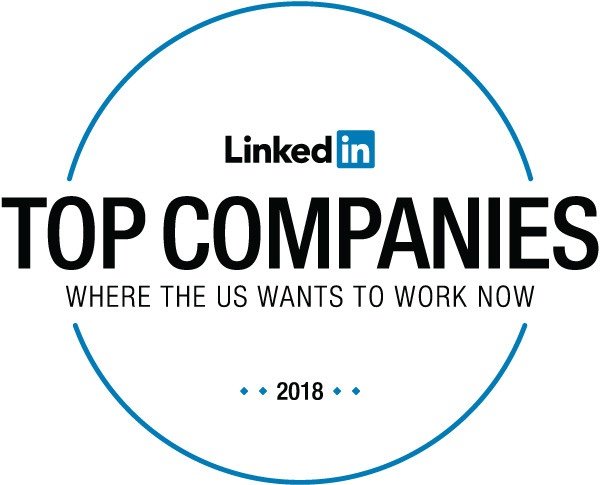 The top 10 companies in the ranking is headed by Apple, Alphabet y Facebook, the same companies on the top of the global ranking published in 2017. They are followed by companies of different sectors, being the popular Netflix in the 10th position:
Amazon
Alphabet
Facebook
Salesforce
Tesla Motors
Apple
Comcast NBCUniversal
The Walt Disney Company
Oracle
Netflix
You can check the full ranking here.
---
Tags: linkedin|ranking|Top Companies|United States|work|Workplace