The key role of communication in the sustainability of fashion houses
published on 21.06.18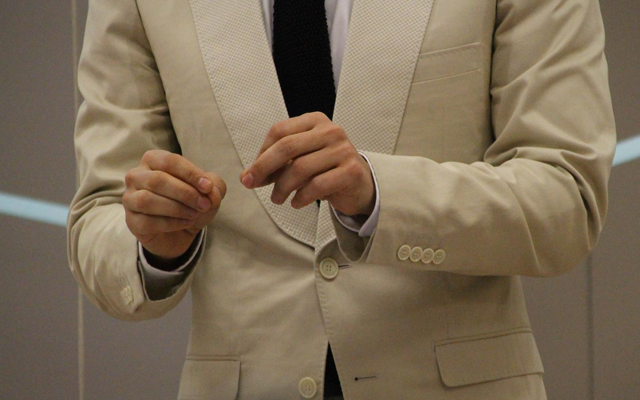 As part of the "Fashion Communication" elective course organised at TBS Barcelona, fashion designer and consultant M. Mehr gave a lecture where he shared his extensive professional experience with renowned firms, as well as his views on the role and impact of marketing and communication in the fashion industry.
Mehr divides the fashion industry into three main blocks that comprise business activity from its conception to its sale. These are Analysing, Creating and Telling.
Analysing comprises the research of customer behaviours and the creation and detection of trends. In order to take the next step, you must carry out a study of the macro-environment, the industry, past collections and experiences and consumer insights.
Creating draws inspiration from the research in order to make something unique. However, it is also very important to always keep in mind the strategy of the business. Brands that plan and implement their brand position and strategy achieve customer loyalty. This will allow them to build an essence to their brand that will retain customers.
Telling is communicating, and communication is about storytelling. It allows selling an idea to customers in a way they can follow, engage to and stay loyal to. Thus, creating a story that is in line with a brand will significantly strengthen its identity.
In fashion as in many other sectors, communication must provide a story that acts as a liaison between the abstract ideas made a reality by the designer and the general public and the press. This is crucial, once again, to creativity meeting profitability.
Mehr also talked about the retro influencing that takes place between society and the fashion industry. For instance, changes in the social paradigm have led to age not being conflicted with fashion (as illustrated by 50-60 year-olds going to the gym and dressing with aesthetic intentions), gender roles and stereotypes being blurred and the social inclusion of minorities.
This is caused by a raising of the social standards fashion houses are currently held to. Society more and more perceives homophobia, sexism and racism as outdated, not in line with the modern-day way of thinking. In turn, the response from the fashion industry will keep influencing the general public, thus perpetuating the cycle.
TBS and the Fashion industry
Besides the elective course Communication in the Fashion Industry, TBS offers other programmes focused on fashion and luxury, such as a Bachelor in Management's 3rd-year professional path, Luxury & Fashion Management, and the MSc in Fashion and Luxury Marketing.
---
Tags: communication|fashion & luxury|fashion industry