Future scenarios and implications for the construction industry
published on 05.07.18
The world is confronted with many challenges that could impact the well-being and happiness of society. Among the most severe are rapid urbanization, climate change and resource scarcity. The Infrastructure and Urban Development (IU) industry is important in the shaping of a desirable future for our planet. The sector plays a vital role in creating value for society by designing innovative human- and social-centric solutions. Around the world, 200,000 people a day are migrating to urban areas, where they need healthy, affordable, sustainable housing and infrastructure.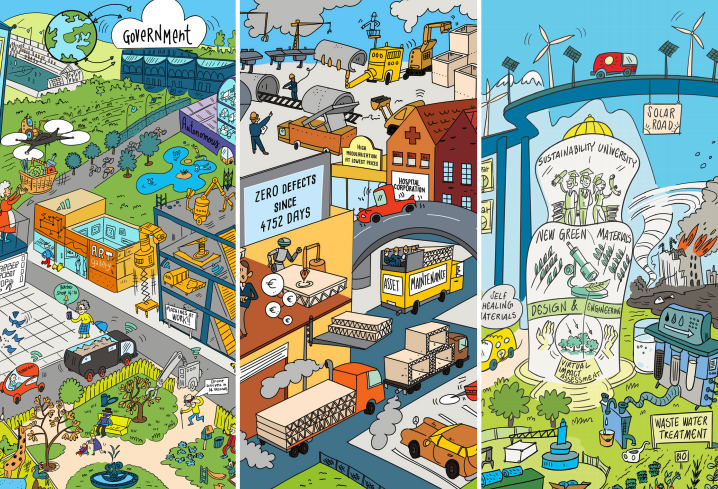 However, the buildings and infrastructure assets the industry constructs account for a substantial portion of global greenhouse gas emissions, which are a major cause of climate change. On top of that, the industry is the largest consumer of raw materials, further depleting scarce resources.
To address these concerns, the World Economic Forum established the Shaping the Future of Construction project three years ago. This report is the culmination of that work. During the project's third and final year, the WEF examined what the IU industry could look like in the future and the strategic implications of that for the key stakeholders and broader society. The outlined transformation imperatives should help the IU industry prepare for a prosperous future.
Chus García, TBS Library manager
---
Tags: Construction industry|Environment|Industry|innovation|IU|Scenario|World Economic Forum