Casablanca Study Tour
published on 28.01.19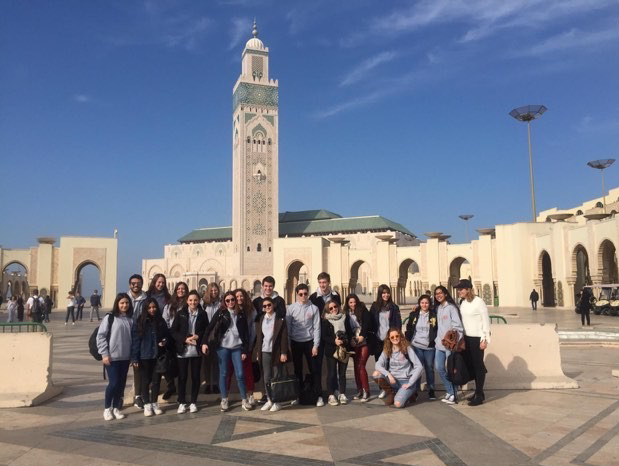 Bachelor student Audrey reports on her trip to TBS Casablanca campus
"On the beginning of 2019, a few TBS Toulouse, Barcelona and Casablanca students were in Morocco in a trip organized by TBS. It was a great way to start off the year. We got to discover Morocco and its culture as we visited two cities and had presentations about their religion, the development of the African continent, business in Africa, and much more.
There are many more things to talk about but this was my first time traveling to the Maghreb and I loved everything everywhere. This trip inspired me, made me meet other people from TBS and from Morocco itself. I really didn't know what to expect from this TBS Study Tour, but I actually learned so much in such a short time. I'm very thankful for the people I met and the experience I gained from it.
The trip started in Casablanca, where we visited the TBS campus, some monuments and other nice popular places, such as the Hassan II Mosque, a beautiful, inspiring and huge building -I wouldn't know how else to describe it.
The visit to MATIS aerospace company was especially impressive. We saw employees working with wires who had to be very specific and careful in their work.
While going for a walk in the center of Casablanca, we saw the Sacré-Cœur church and went to the Parc de la Ligue Arabe. We also walked through the medina of Casablanca to reach an amazing typical restaurant. The medina and its narrow streets and markets were fun to experience. They sold food, as well as clothes, accessories, and much more. It was the typical and local area of the city where it was obvious, and everyone noticed, that we were tourists.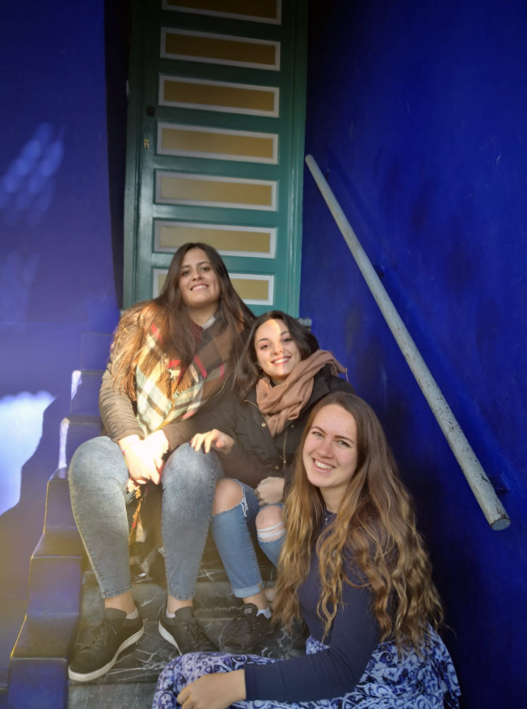 To continue our trip, we spent two days in Marrakech. Our hotel was super traditional and the second I walked in, I was amazed and felt like I loved the city already. Everything was special about this hotel: the stairs, the walls, the ceiling, the balcony of our room and even the elevator.
Fortunately, we went to the Jemaa El-Fna Square, which is surrounded by the Souks of Marrakech. There are monkeys, snakes, and many curious things there. That afternoon was fun as I ended up carrying a snake on my shoulders and got lost several times in the streets.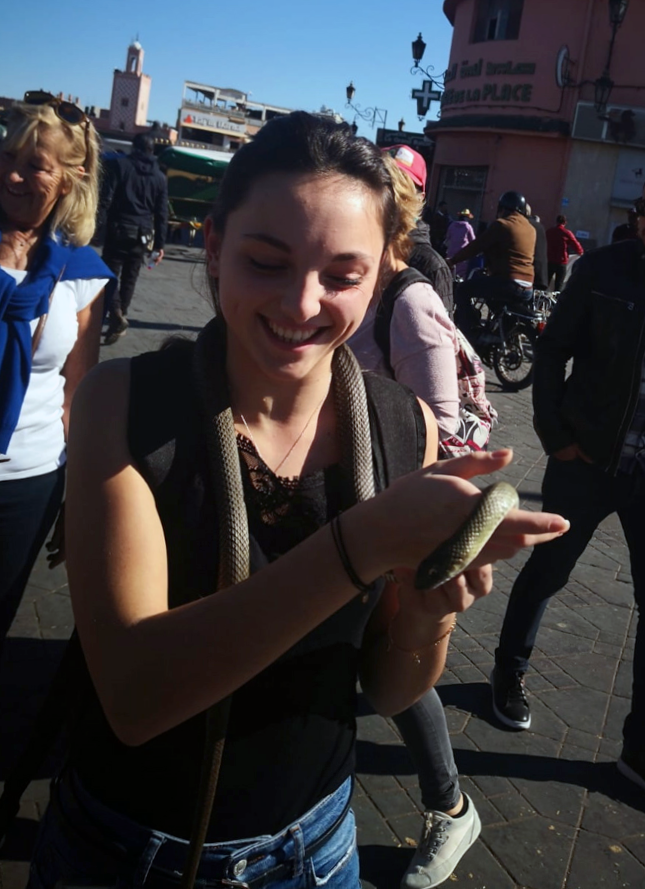 We went to the Majorelle Garden that had many different plants and bamboos. The cool thing about it was this blue random house in the middle, it was beautiful and very unexpected.
Now, the Yves Saint Laurent museum… As I love fashion and art, this museum inspired me, especially when looking at Yves Saint-Laurent's drawings that he, later on, made come true. It was unexpected to visit a fashion museum in Marrakech but it was more than great.
Oh, and finally, would you believe me if I said that I went to a Casino for the first time in my life in Marrakech AND didn't lose? Well, it happened, it was fun and I will never forget that night.
Furthermore, I must mention the Moroccan food. I tried, for example, delicious traditional food like Tajin and Couscous. We also ate deserts… By the way, there is one made out of oranges, sugar and cinnamon that I make myself at home now.
To conclude, I already want to go back, thank you TBS!"
By Audrey Laffont, first-year Bachelor in Management student at TBS Barcelona campus.
---
Tags: Casablanca|Casablanca campus|TBS Casablanca|TBS Study Tour