NEXT INTAKE: OCTOBER 2024
The MSc Tourism & Hospitality Management program takes place over 3 terms. Thus, during the 1st term of the program, you will learn the Management Foundations and familiarize yourself with the tourism & hospitality industries. Moreover, you will face a Team Business Challenge that will offer you an immersive business learning experience.
In the 2nd term, you will be able to go deep into the different management strategies that tourism and hospitality firms currently implement. Moreover, you will work on a Company Consulting Project to put into practice what you have learned in class.
Finally, in the 3rd term of the MSc Tourism & Hospitality Management, you will need to work on your Master's Thesis, supported by the TBS faculty. Additionally, you will have the chance to undertake a 4-to-6-month internship in a renowned national or international company.
Throughout the whole course, you will benefit from our Soft Skills Certificate. Moreover, you will have some complementary activities that will help towards better professional integration:
Company Visits Program
Optional Language Course
---
---
*Non-contractual information. Courses are subject to change every academic year.
Tourism & Hospitality Overview
This academic block of the MSc Tourism & Hospitality Management program is divided into 5 academic units, designed to provide you with sound fundamentals in management and the tourism & hospitality industries.
The Pillars of Hospitality & Tourism
Given the importance of hospitality and tourism for many economies today, this unit is aimed at familiarizing students with the main characteristics of this industry.
Induction to Hospitality & Tourism.
Hospitality Real State Management, Regulations, and Entrepreneurship.
Hospitality Business Units Management
This unit will provide you with the necessary knowledge to manage a hospitality business unit and will train you to manage projects in any international hospitality environment.
Hotel Business & Organization.
Getting to know the MICE Industry.
Sports & Entertainment.
The World of Traveling & Beyond.
Transportation & Aerospace Hospitality.
Managing People & Talent.
Hospitality & Tourism: Marketing & Communication Wins
As a vital discipline specifically for tourism and hospitality, the main goal of this unit is to provide you with the resources and expertise to understand how hospitality firms applied marketing strategies to create value and uplift customer experience and communication success.
Marketing & Communications Fundamentals.
Heritage Marketing.
Hospitality Branding.
Big Data & Business Analytics.
Customer Relationship Management.
Luxury Hospitality.
Food & Beverage Operations & Management
This unit seeks to offer you a complete vision of the operations of the food and beverage division of a luxury hotel, lifestyle hotel, and individual restaurant, catering, or other food services company. You will learn from kitchen and food management to planning menus, managing staff, and human resources skills.
The Food & Beverage Value Chain, and HR.
Food & Beverage Operations.
Procurement & Kitchen Operations.
Food & Beverage Financial.
Research Methods & Fundamental Business Skills I
This unit will provide you with valuable research and business-qualified skills to achieve remarkable performance in today's industries.
Introduction to Academic Research in Marketing.
Fundamental Business Skills.
Hospitality Business Development
This academic block is divided into 4 academic units based on the integration of management into the tourism & hospitality sectors.
This module aims to train future and current hospitality leaders to develop the required expertise, skills, and abilities in price and capacity management using current information management tools. You will learn Revenue Management principles & practices and their key role in the industry.
Revenue Management Fundamentals.
Forecasting, Distribution & Benchmarking.
Airlines Revenue Management Optimisation.
Adhoc Revenue Management.
Tourism Innovation & Digital Transformation
In this unit, you will learn concepts such as digital technologies, digital strategies, and IT along with the most advanced digital analysis techniques within the Professional Expertise Hospitality framework.
Innovation, Digital Transformation & Metaverse.
Driving Hospitality Innovation: Hospitality Project.
Digital Transformation & Consumer Behavior.
Technology IT & Changes.
Business & Marketing Strategies & Innovative Trends.
Digital Marketing Strategies & Communication.
Sustainability in the Hospitality Industry
This unit is designed to allow you to develop unique leadership skills as well as to deepen your critical thinking while helping you to gain an understanding of all functional areas of international companies. Moreover, it will offer you the opportunity to gain profound and practical business knowledge and hands-on experience in sustainability.
Sustainability Policies & Ethics.
Sustainability Compliance.
Smart Tourism & Destinations.
Sustainability: Impact & Social Business.
Sustainability & Financing Impact.
Sustainability & Circular Economy.
Research Methods & Fundamental Business Skills II
Developing your Master's Dissertation.
Team Business Challenge
Take on the role of a hospitality management specialist in the operational mission of the MSc Tourism & Hospitality Management program. Through this highly applied team business challenge, you will visit a hospitality and/or tourism company that is currently facing an operational problem. The class will receive the necessary information from the company to develop a business case based on the company's current challenge.
This hands-on assignment, which will help you bridge the gap between theory and practice, will involve:
Interviewing company representatives
Contrasting internal information with market data, and your own user experience.
Developing a business case for management training purposes.
Company Consulting Mission (SESAME)
While studying for your master's degree in tourism and hospitality management, you will have the chance to put your consulting abilities to the test in a two-week, hands-on, transversal, consultancy assignment!
A TBS partner company will send a letter of engagement to your master's class in relation to a current strategic challenge.
Students will have held from TBS professors as they build on a strategic plan to assess the company's competitive position. They will then come up with strategic and operational recommendations to meet the challenges facing the company.
This practical exercise offers you the chance to implement the skills and knowledge you have learned over your MSc program.
TBS partner companies that have worked with students during previous academic years include:
Aerospace Valley
Airbus
Cap Gemini
Comtesse du Barry
Continental Automotive
EY
Hilti
Mars Petfoods
Motorola
Thalès
Rockwell & Collins
Soft Skills Certificate
This certificate allows you to develop the management and leadership skills you need while improving your relational and behavioral abilities to make the most of your career in the tourism & hospitality industries. This certificate is the result of a collaboration between 26 lecturers and professionals in leadership and management, together with the TBS Career Services.
Management & Leadership Skills
This subject offers 9 key skills to help you with team management and get the most out of your career:
Personal Skills
Self-awareness
Effective communication
Lifelong learning
Leadership & Management
Creating an inspiring vision
Team leadership
Responsible decision-making
Relational Impact
Managing interpersonal relations
Building trust and creating the right workplace atmosphere
Effective influencing
TBS Career Service offers this module to help you discover your hidden talents and make the right decisions to move forwards in your career.
Through lectures, workshops, personal tests, and coaching sessions, expert professionals will help you take the first step in your career, asking the right questions so you choose the internship or job that is the best fit for you.
Coaching: We will help you define your skills, strengths, and areas for improvement. Personality tests and individual coaching are just some of the tools we use to integrate self-knowledge with your aspirations and career goals.
Personal Branding: CV-building and e-portfolio workshops are offered to students, so you can highlight your experiences and skills to future employers.
Complementary activities
These activities are intended to give you additional tools to improve your professional skills for better integration in the world of marketing.
As part of the course in the business school, you will have the opportunity to make in-house visits to different tourism & hospitality companies, so you can know how they operate first-hand. Each visit will have a direct link to the subjects and projects for the MSc Tourism & Hospitality Management program.
During previous years student visits included trips to some of the following companies, among others:
Almanac Barcelona
Iberostar Selection Paseo de Gracia
Maritime Museum of Barcelona
Monument Hotel in Barcelona
Hotel Condes de Barcelona
Suites Avenue by Derby Hotels
Make the most of your time in Barcelona by learning Spanish. We offer you the opportunity to take a 40-hour language course for beginners, included in the master's tuition fee.
If you are planning to undertake your internship in Spain, speaking Spanish would be a highly valuable asset as most companies would expect you to be fluent in this language. That is why we encourage you to benefit from this opportunity.
The course's timetable is embedded in your MSc Tourism & Hospitality Management so that you can combine it with the program's classes and activities. However, it does not provide you with ECTS credits. Finally, please consider that we require a minimum of 8 students registered to offer each language course.
Master's Dissertation
You will be asked to write an individual dissertation on a current management issue in the tourism & hospitality industries from an academic or professional perspective. This dissertation will make a contribution to the study, analysis, formalization, and abstraction of the identified issue. The essay should include the aspects below:
Motivation: A justification of your choice of the research topic
Resourcefulness: The ability to start and conceptualize research
Creativity & common sense: Demonstrably structured and logical methodology
Cross-functionality: Clear multidimensional approach to problem-solving
You must submit a suitable master's dissertation in order to graduate.
Optional Internship
You will be given the chance to work as an intern at a company in Spain or abroad over a 4-to-6-month period. In contrast to other masters in hospitality management, in this TBS master, you do not need to complete the internship in order to graduate from the master's course.
However, at TBS we encourage our students to complete an internship to supplement their education with professional experience in tourism and hospitality, as it offers a boost to professional integration.
How do I find an internship?
The TBS Career Starter service offers support to develop your skills and gives you the professional tools you need to find the right internship to suit your career. You will receive individual coaching to ensure you make the most of your time as an intern.
It is not always easy to find an internship as the task requires perseverance, autonomy, and initiative. You will receive support for this at Career Starter workshops, which will help boost your employability as you apply for internships.
Over previous academic years, students from master's programs have completed internships at some of the following companies and organizations: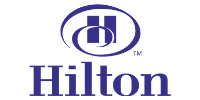 Qualification obtained
Once students have completed their studies, they will obtain the MSc Tourism & Hospitality Management in-house degree*, awarded by TBS Education. The corresponding diploma will be awarded in October of the graduation year.

*In-house degrees are endorsed by the prestige of the university that grants them.
More information