The MSc Marketing Management program takes place over 3 terms. Thus, during the 1st term, you will learn the Marketing Foundations along with the most advanced techniques in the field of digital marketing. Moreover, you will participate in a Team Business Challenge that will offer you an immersive business learning experience.
In the 2nd term in our business school, you will be able to specialize and focus on the most appropriate professional area to meet your future career goals. Moreover, you will work on a Company Consulting Project to put into practice what you have learned in class.
In the 3rd term of the MSc Marketing Management program, you will need to work on your Master's Dissertation, supported by the TBS faculty. Additionally, you will have the chance to undertake a 4-to-6-month optional internship in a renowned national or international company.
Throughout the whole marketing master's program, you will also benefit from the Soft Skills Certificate. Moreover, you will have some complementary activities that will help towards better professional integration:
Meet-ups with Marketing Management Professionals
Field Visits
Optional Language Course
---
---
*Non-contractual information. Courses are subject to change every academic year.
Marketing Foundations
This academic block of the master in marketing management is divided into 5 modules, designed to provide you with sound fundamentals in Marketing Management.
Marketing Intelligence & Research
In this master's degree in marketing, you will learn to systematically gather and analyze qualitative and quantitative data about issues relating to products and services. This module is intended to understand the process that links firms and customers through information. The goal is to identify and assess how changing elements of the marketing mix will have an impact on customers and their behavior.
Market Research
Big Data & Business Analytics
Marketing Arithmetic: Data Analysis for Marketing Decisions
Strategic Business & Management
The convergence of technologies and the rapid changes in competitive environments have made it increasingly difficult for firms to compete and innovate by themselves. In this context, firms need to specialize while at the same time collaborating with other firms to complement their resources and skills. The main goal of this module, part of the MSc Marketing Management program content, is to understand how firms design business and marketing strategies to create value and uplift customer experience.
Business & Marketing Strategy
Brand Strategy & Brand Equity
Finance Controlling & Value-Based Management
Supply Chain Management
Integrated Marketing Communication
Learn to communicate strong value propositions and drive customer engagement.
Communication Theory & Strategy
Integrated Communications Mix
Digital Communications
Managing a 360º Communication Plan & Related Budget
International Business Development
Provide students with a comprehensive understanding of increasingly competitive and global industries and prepare them to address the challenges of tomorrow.
Business Ethics & Sustainability/Circular Economy
International Marketing
Innovation Management
Research Methods & Fundamental Basis Skills
This module will provide you with valuable research and business-qualified skills to achieve remarkable performance in today's industries.
Introduction to Academic Research Methodology in Marketing
Marketing Research in Practice
Specialization Tracks
You will need to choose one of the 2 Specialization Tracks the course offers so that you can tailor your training according to your professional goals:
Retail & Consumer Goods
Account-based Marketing
Retail & Consumer Goods
This Specialization Track will provide you with an insight into the business sphere of mass consumer goods and targeted distribution aimed at the final consumer.
Understanding Consumer Markets & Customers
Traditionally markets have been places where buyers and sellers come together and exchange value for money in physical places. However, due to the latest developments in technology and communications, new business models have transformed many industries and transactions have been replaced by interactions and experiences.
The aim of this unit of the MSc Marketing Management is to explore new collaborative models between firms, customers, and other stakeholders to respond to more complex and global customer profiles.
Business Models & Strategies in Consumer Markets
Consumer Behavior
Value Propositions for Customer-centric Brands
Implementing Consumer Marketing Strategies
Shuffle life into marketing strategies by defining, implementing, and controlling operational marketing plans.
Innovation & Product Development: Practical Workshop
Brand Management & Marketing-Mix Management
CRM & Customer Experience Management
Marketing Project
Retail & Sales Channels Management
Understanding the BSC retail panorama and the key leverages for retail network performances in order to deliver outstanding omnichannel customer experiences.
Business Negotiations in B2C Contexts
Sales Management in B2C Contexts
Retail Management & Private Labels
Research Methods & Fundamental Business Skills II
Kick-starting your professional project in the B2C industry
Account-based Marketing (B2B)
In this Specialization Track of the master's degree in marketing management, you will get to know the relationship between companies that produce products for or provide services to other businesses. Currently, Account-based Marketing exchanges account for 50% of the total GNP of modern economies.
Understanding Key Accounts & their Markets
Traditionally markets have been places where buyers and sellers come together and exchange value for money in physical places. However, due to the latest developments in technology and communications, new business models have transformed many industries and transactions have been replaced by interactions and experiences.
The aim of this unit is to explore new collaborative models between firms, customers, and other stakeholders to respond to more complex and global customer profiles.
Project Marketing, Naming & Branding, and Agile Methodology
Content & Inbound, and Account-based Marketing
Relationship Marketing & Co-Creation
Implementing Marketing Strategies
In the MSc Marketing Management, you will learn marketing strategies by defining, implementing, and controlling operational marketing plans.
UVP's Along & Across the Value Chain
Design & Innovation – Lean Start-Up: Account-Based R&D
Value-Based Vs Cost-Based Pricing
Digital Transformation: Re-inventing Account Centric Business Models
Marketing Project
Bringing products to markets and developing a unique selling proposition in a B2B context.
Business Negotiations with Key Accounts
Sales Management, Key Account Management, and Product Management
Persuasively presenting USP's and UVP's
Compassionate Capitalism: The 'Good' Company
International Business Development II
Business Simulation in a Global B2B Environment
Research Methods & Fundamental Business Skills II
IT Skills: ERP, Excel, Photoshop, and iMovie.
Team Business Challenge
Take on the role of a marketing professional in the operational mission of the MSc Marketing Management. You will join a Team Business Workshop with your colleagues to develop a business case based on a company's current challenge seeking ways to launch a Digital Language Learning App in global B2G/B2B & B2C markets.
This hands-on project, which will help you to bridge theory and practice, will include:
Interviewing company representatives
Corroborating internal information with market data, own UX and UI.
Writing a business case for management training purpose
Company Consulting Mission (SESAME)
Put your consultancy skills to the test for two weeks during a hands-on, transversal, consultancy assignment!
You will be sent a letter of engagement from a TBS partner company representative about a current strategy issue.
Students of this master's in marketing management will receive support from TBS professors as they work on a strategic plan to assess the company's competitive position. They will then suggest strategic and operational actions that could meet the challenges facing the company.
This practical exercise will let you implement the skills and knowledge you have gained over your MSc program.
Several TBS partner companies have worked with students during previous academic years, including:
Aerospace Valley
Airbus
Cap Gemini
Comtesse du Barry
Continental Automotive
EY
Hilti
Mars Petfoods
Motorola
Thalès
Rockwell & Collins
Soft Skills Certificate
During this unit, you will develop the management and leadership abilities you need in relation to the people and behavioral skills you need to move forward in your career in marketing management. This certificate, embedded in the marketing masters program, was put together by 26 lecturers and professionals in leadership and management, in conjunction with TBS Career Services.
Management & Leadership Skills
In this part of the course, you will acquire 9 key skills to lead teams and manage your professional career:
Personal Skills
Self-awareness
Effective communication
Lifelong learning
Leadership & Management
Creating an inspiring vision
Leading teams
Responsible decision-making
Relational Impact
Managing interpersonal relations
Building trust and well-being in the workplace
Effective influencing
Run by TBS Career Services, this module will help you reveal your talents and make decisions that work towards your deepest aspirations.
Over the course of lectures, workshops, individual tests, and coaching sessions, experts will help you start the process, ask the right questions, and find the best internship or job for you.
Coaching: We will help you analyze your skills, strengths, and areas for improvement. Through personality tests and individual coaching, we will integrate your self-knowledge with your aspirations and career choices.
Personal Branding: You will take part in workshops to build your CV and e-portfolio to highlight your experiences and skills to future employers.
Complementary activities
These activities are intended to give you additional tools to improve your professional skills for better integration in the world of marketing.
Meet-ups with Marketing Management Professionals
Through a series of meetings, you can immerse yourself in the exciting world of marketing. It will be the professionals of the industry who will explain to you in person their trajectory, their job mission, and what are their day-to-day tasks like. They will give you advice on how to kickstart your career and will answer any questions you may have about your professional project.
The Professional meet-ups of the MSc Marketing Management program are intended as a unique occasion for you to get inspired and exchange views on job opportunities.
In previous academic years, these were some of the profiles* that participated in the Meet-ups:
Marketing Manager at Football Club Barça
Category Manager at P&G
Sales Director at Lactalis
*Each year, profiles and companies are subject to change according to the students' interests and the professionals' availability.
To strengthen the applied focus of our MSc Marketing Management, the class will make visits to analyze the retail and customer experience strategies of different companies. Field visits will allow you to learn first-hand about current marketing trends.
Note: The Field Visits are exclusively scheduled for the students who choose the Retail & Consumer Goods Track.
Make the most of your time in Barcelona by learning Spanish. We offer you the opportunity to take a 40-hour language course for beginners, included in the master's tuition fee.
If you are planning to undertake your internship in Spain, speaking Spanish would be a highly valuable asset as most of the companies would expect you to be fluent in this language. That is why we encourage you to benefit from this opportunity.
The course's timetable is embedded in your MSc Marketing Management so that you can combine it with the program's classes and activities. However, it does not provide you with ECTS credits. Finally, please consider that we require a minimum of 8 students registered to offer each language course.
Master's Dissertation
You will need to write an individual dissertation on a current marketing issue from an academic or professional perspective. By doing so, you will contribute towards the study, analysis, formalization, and abstraction of the issue in question. The dissertation should include the following:
Motivation: Justifying your choice of the research issue
Resourcefulness: Ability to start and plan a research article
Creativity & common sense: Showing a structured and logical methodology
Cross-functionality: Demonstrating a multidimensional approach to problem-solving
You must submit a suitable master's thesis to graduate.
Optional Internship
During this master's degree in marketing, you will be given the chance to complete an internship at a company in Spain or abroad over a 4-to-6-month period. The internship is not compulsory for graduation.
Nonetheless, TBS encourages you to complete an internship to supplement your education with professional experience in marketing, as it would help towards better professional integration.
How do I find an internship?
TBS Career Services will help you develop your skills and give you the professional tools you need to find the right internship for your career goals, while you are studying your marketing master. You will also be offered personalized coaching to ensure you make the most of your internship experience.
Finding an internship can be difficult as it requires perseverance, autonomy, and initiative. You will receive support for this project during the Career Services workshops, which will help you boost your employability.
During previous academic years, MSc students have completed internships with some of the following companies and organizations: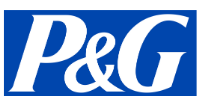 Qualification obtained
Once students have completed their studies, they will obtain the MSc Marketing Management private degree*, awarded by TBS Education. The corresponding diploma will be awarded in October of the graduation year.

*Private degrees, also known as in-house degrees, are qualifications awarded by a private educational institution, such as TBS Education, rather than a government or public university.
MORE INFORMATION