Social Innovation & Change path
Study business in a different way
HOME OF THE CHANGEMAKERS
Find a social issue and start up your own solution. Embark on a learning experience you have never had before.
Team up in TBS in Barcelona with talented students from all over the world and choose how you will contribute to the common good. Address a problem in our society by creating a socially responsible project.
Mentored by CEOs and Founders, you will learn in a 16-week period how to spot an opportunity, analyze a market, think like a designer and acquire your first customers. Pitch your unique solution in a public contest and do your best to draw our partners' attention.
Designed for students of TBS Bachelor in Management who pursue their 2nd year in Barcelona campus and for exchange students from partner universities, this whole semester program is worth 30 ECTS.

Step one: Spot a social issue
And meet them where they are

Commit to bringing a feasible and viable solution to an existing problem in our society. Spot a social issue, what effects it has, and how many people are experiencing the same. Now you have an addressable market.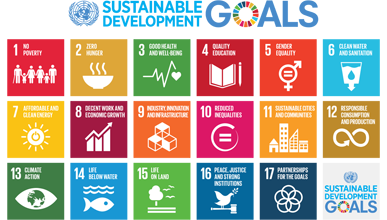 Step two: think like a designer
Brainstorm, decide, prototype
Learn design thinking, user experience, user interactions and open innovation, guided by the best specialists in Barcelona. Create a personalized solution for your clients.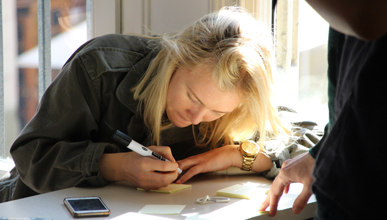 What do real people say about your solution?
Your landing page and your social media campaign will provide you with data on how your solution fits its market, but there is nothing better than real users' feedback on your prototype.
Step four: improve or pivot
… and reduce risks before you launch
During four months, you will build and test up to three prototypes of your solution. Through these interactions, you will match your initial idea with real people's needs.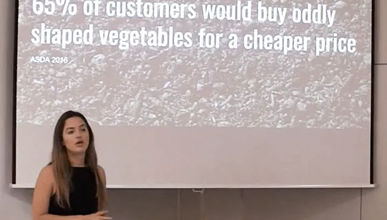 … from the best professionals in Barcelona
Instead of taking 6 independent courses, you will learn from 6 interconnected professionals that will coach you while your team builds up its unique project. Your rhythm marks the pace of your semester and what you learn is immediately useful.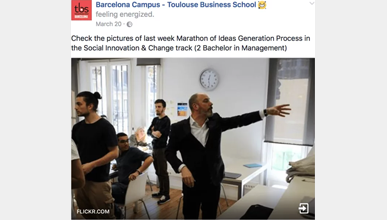 Hands-on teamwork
During 15 weeks you will concentrate on your project: the idea, the users, the buyers, the intended impact, the monitoring tools, the ecosystem, the presentations. Instead of a final exam, you'll be graded on the results of your work.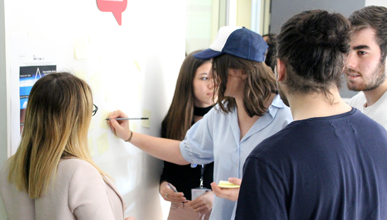 For entrepreneurs, marketers and managers
Become a Changemaker
The Social Innovation & Change track trains future entrepreneurs, managers and marketers. Recommended to proactive students who like taking risks and go on their own.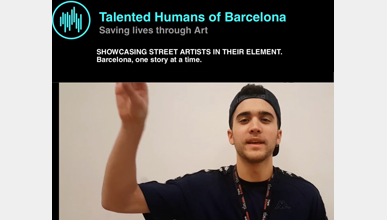 As you try and solve a problem on your own, not only will you acquire new skills, but also a whole new way to tackle complex and uncertain situations. The program ends with a detailed portfolio of your competences as a marketer, as a manager and as an entrepreneur.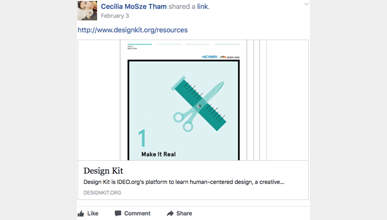 Reveal yourself as a changemaker, lead your team or scout the market, design a complete communication campaign, engage in public relations, and master cutting-edge tools.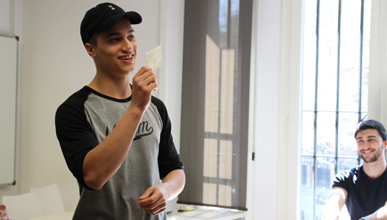 You'll not mock-up or simulate, you'll create a real social business and pitch it to real stakeholders.
You'll have opportunities to bring it to life if you want to.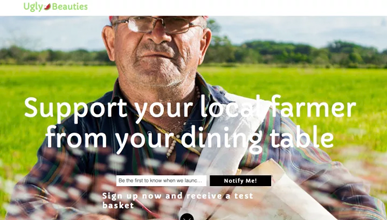 Build your network
Take a look from the inside